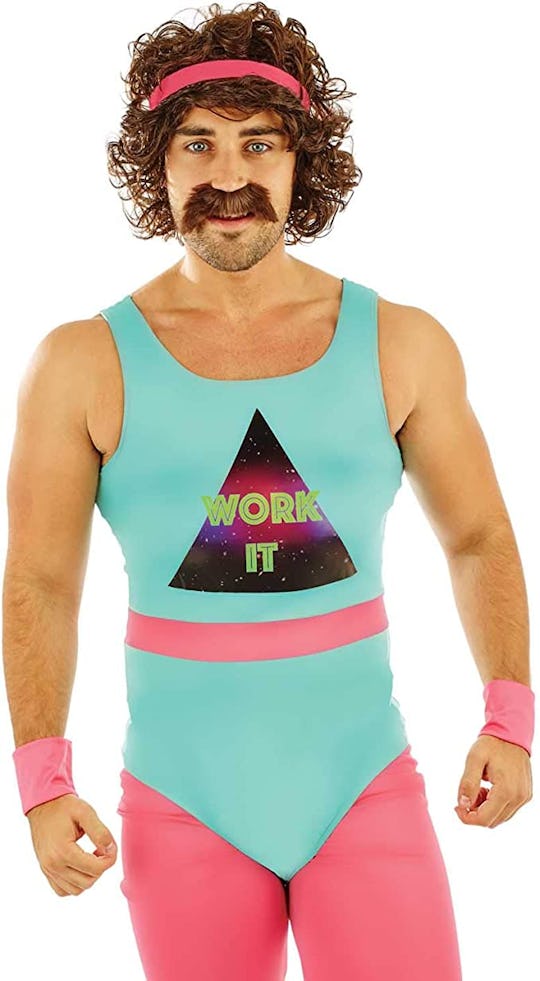 Amazon
15 Hilarious Halloween Costumes For Men
Because your guy is basically a walking joke anyway.
Halloween costumes come in so many forms. There are scary costumes, costumes from different decades, occupation costumes, and just about a million ideas to choose from. When you're not sure what to wear on Halloween, reaching for something hilarious is never a bad idea. Whether your aim is to be the hit of the Halloween party or just the coolest dad on the block, these funny Halloween costumes for men will get the job done.
October 31 is pretty much the only day of the year where you can get away with wearing just about anything. (But you do have to wear something — nakedness is not an option, people.) It's the one time when you can wear a t-shirt that makes you look like a hot sauce packet or head-to-toe Christmas elf regalia and absolutely nobody will think to question your sanity. A funny Halloween costume is the perfect way to take full advantage of this.
I doubt that I'm alone in thinking that the world could use a bit more fun and laughter these days. Halloween is the ideal time to share a laugh with everyone around you, and these funny costumes for men are a great place to start.
We may receive a portion of sales if you purchase a product through a link in this article.
Now, go out and get all the laughs on Oct. 31 in one of these hilarious Halloween costumes for men.
This article was originally published on