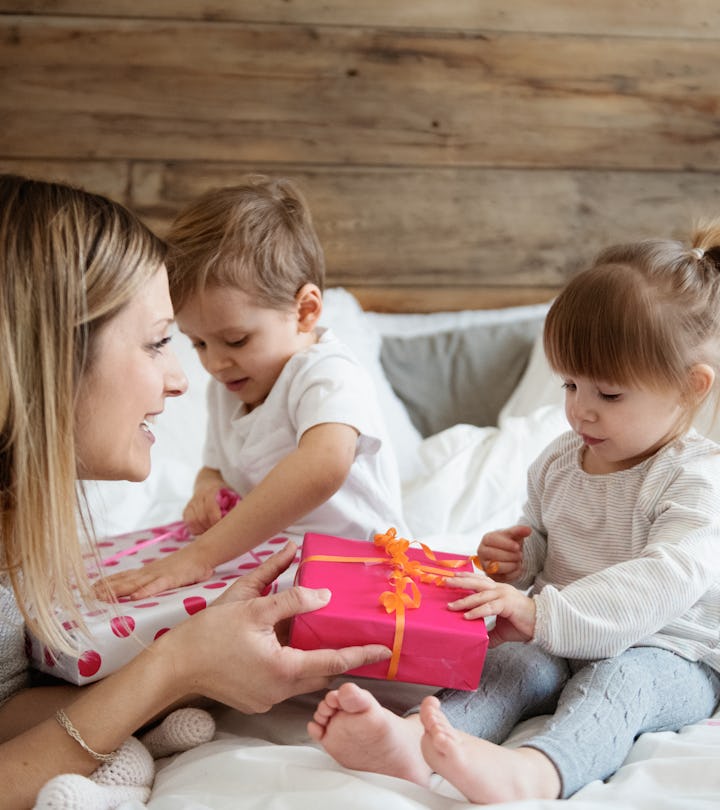 manonallard/E+/Getty Images
These Are The 15 Best Valentine's Day Gifts For Kids Of All Ages
Show your kiddo some love with one of these fun gifts.
A box of Conversation Hearts, a giant teddy bear wearing a red bow tie, and a heart-shaped box of chocolates are all pretty standard gifts for kids to get (or give) on Valentine's Day. Sometimes though, it's really fun for kids to get something that's not candy. (Plus, who wants to deal with the sugar high… or the crash after?) And what parent really wants to store that humungous plush bear year-round? If you're looking for the best Valentine's Day gifts for kids this year, this list has something for everyone.
Valentine's Day isn't just about romantic love. It's also about the love you share for family and friends, and that means showering your kids with a few gifts in honor of the holiday is a perfect way to show them that you care. From hard-to-shop-for teens who really just want a snack and to be left alone to babies who won't necessarily remember the gifts you buy for them but take ultra-adorable holiday photos, there are some really great Valentine's gift options for kids of all ages. Whether you opt for an art set for your crafty kid, a puzzle for your toddler, or a heart-shaped pop-it, your kids will fall head over heels for these gifts.
We only include products that have been independently selected by Romper's editorial team. However, we may receive a portion of sales if you purchase a product through a link in this article.