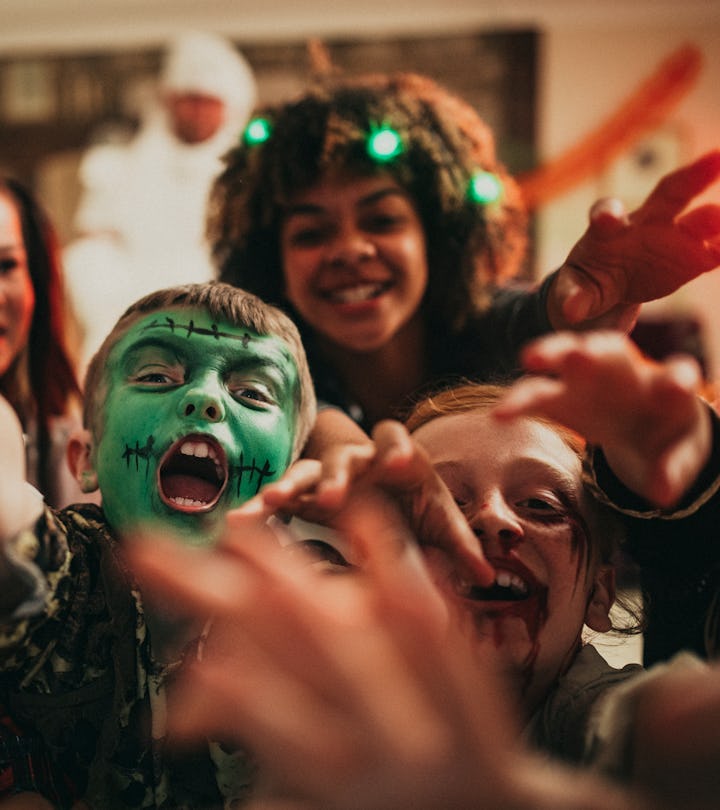 SolStock/E+/Getty Images
40 Halloween Songs To Welcome Spooky Season
"Monster Mash" is just the tip of the iceberg.
It's never too early to get into the Halloween spirit, and what better way to do so than listening to Halloween songs? You may be surprised just how many Halloween songs there actually are, too. We've compiled basically an entire playlist worth here. No matter how old you are, there's a perfect Halloween song to put you in a spooky mood, whether it's an obvious Halloween music classic like Monster Mash, or it's a song with a more subtly scary vibe, like a classic rock song or a song that gives a new modern and spooky twist to an old favorite.
Whether you like indie, pop, metal, folk, or electronica, there's a Halloween song on this list for you. Do you and your kids just love the old kid-friendly classics? Or maybe you have a big-time Blippi fan on your hands? Maybe you're looking for a playlist for the kids to bob for apples to at your annual Halloween bash? Whatever you're looking for, this extensive list of 40 Halloween songs has definitely got you covered. So check out these 40 songs and make those Spotify playlists because you'll be jamming to these Halloween songs until the big day and beyond because they're just that good.
Whether you're looking for some fun kid-friendly Halloween songs to get the entire family into the Halloween spirit, or you're looking for a spooky playlist for your Halloween party (or for when you're driving to pick up the kids from school alone) this list of 40 Halloween songs gives you plenty of options.