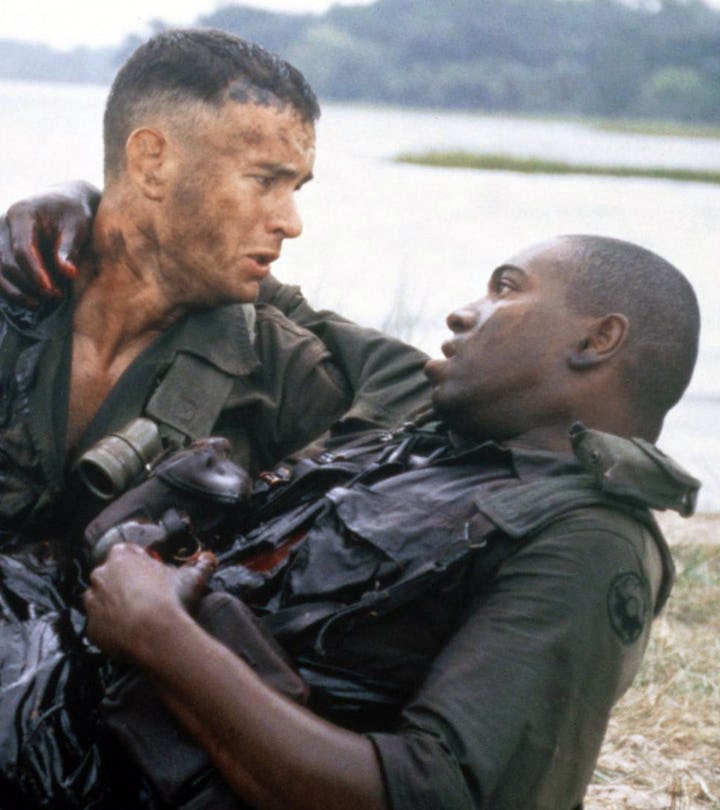 Sunset Boulevard/Corbis Historical/Getty Images
20 Of The Best Movies To Watch This 4th Of July
In between your hot dog and fireworks, of course.
Rain or shine, the 4th of July is always a great time. There's really nothing better than grilling up a hot dog in the heat of July while celebrating Independence Day under a sky of fireworks. But if rain is threatening to cancel your plans or you simply want to take it easy this year, turn on one of these great movies on the 4th of July. From biographical films about historical figures to movies about baseball and more of America's favorite pastimes, there's plenty to stream.
First things first: it's important to note that not all of these movies are family-friendly. (If you're looking for a kid-friendly flick, we've got you covered here.) For example, some movies, like The Patriot, show the gorier side of the fight for America's freedom, while others, like I Know What You Did Last Summer, show the dangers of getting too caught up in 4th of July partying.
But there are also a few options on this list that your kids can enjoy, too. Films like An American Tail and Hidden Figures do a good job at explaining history in a way that's both entertaining and easy for kids to understand.
So consider putting on one of these films during your 4th of July weekend — all of them will go great with a slice of apple pie.
Celebrate America's birthday by watching these amazing films. From action films to musicals, there's truly something for everyone.
This article was originally published on