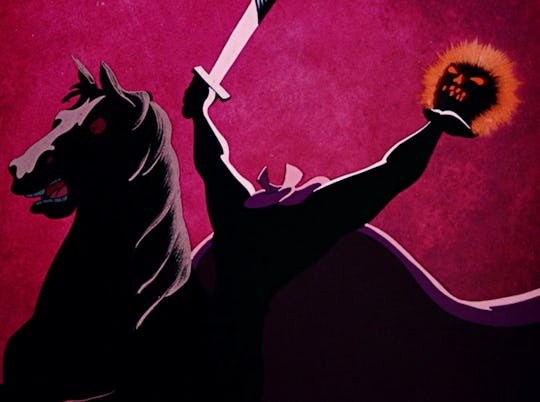 20 Kid-Friendly Halloween Movies To Watch With Your Boos & Ghouls
Some old, some new, all spooky good fun.
Whether you think of it as "sweater weather" or "spooky season", this is truly the best time of the year. From cozy sweaters and pumpkin picking to costume parties and the Halloween decor aisle at Target it truly is special. And it's extra fun for families because Halloween is the ultimate kid holiday: candy and costumes and parties and fun and none of the obligations or stress of some other holidays we could mention. What better way to get in the spirit of the season with your little ghouls than by curling up with a family Halloween movie?
Holiday movies are sometimes hard to find on streaming services (one of our favorites, Curious George: A Halloween Boo Fest, for example, is only available to purchase this year), but we've rounded up a good variety classic to modern. Of course, considering the themes of Halloween, you can expect these movies to follow suit – there is no dearth of zombies, witches, demons, skeletons, and ghosts in these films. So if you have particularly sensitive kiddos, you might want to check more detailed reviews before hitting play. (We recommend heading over to CommonSenseMedia.org to check out what other parents have to say about each movie.) But we've tried to find something for every taste, from silly to (not-too) spooky.
So gather up a mug of witch's brew (that's Halloween code for pumpkin spice latte) and snuggle up with your little monster with some of our favorite Halloween movies for kids.
Happy Halloween!
This article was originally published on