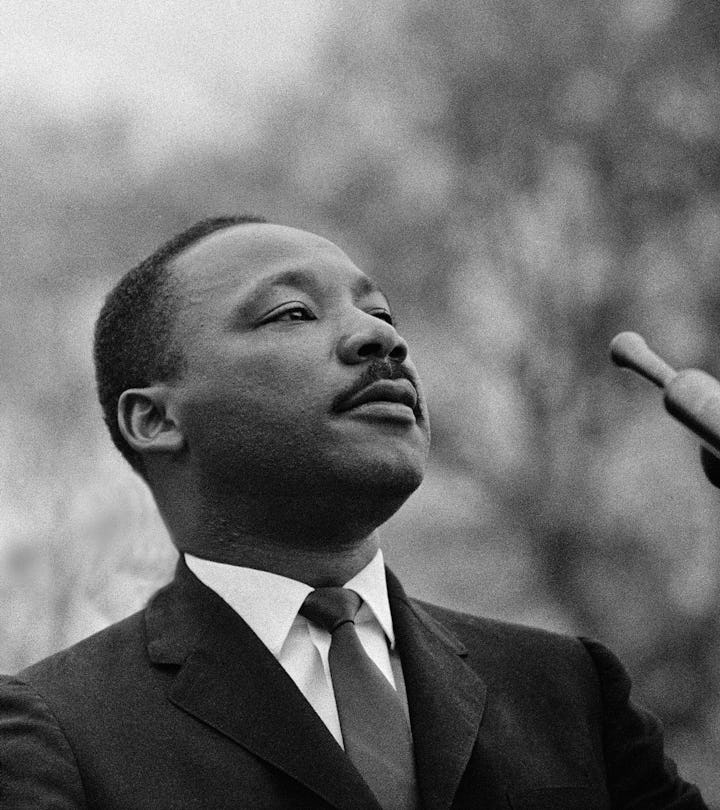 Stephen F. Somerstein/Archive Photos/Getty Images
20 Impactful Documentaries To Stream During Black History Month & Beyond
It's not just Black history, it's American history.
There are plenty of entertaining and informative ways to celebrate Black history right from your home, whether you watch a movie as a family or dive into a whole new educational platform. Another way to immerse yourself and your family is by streaming some of the best documentaries about Black history that help tell the story of a nation.
African American history isn't just a section that's reserved for a specific group of people; it's American history. However, despite the past and current accomplishments of African Americans in this country, issues continue on how that education is conceived and taught. "The first time many schoolchildren learn about Black people is through enslavement and other oppression-centered narratives," the University of Missouri professor LaGarrett J. King wrote in an op-ed titled "Black History Is About More Than Oppression" for EdWeek.
"Black people are taught as passive people and disconnected from their liberation," King continued. "The prevailing narrative emphasizes white saviors and the federal government as Black people's primary liberators. When Black liberation is taught, 'liberation' is limited to 'nonviolence,' and historical narratives that state otherwise are vilified and compared to white supremacy."
In other words, it's our job, Black and white, parents and individuals, to change the narrative and celebrate Black history, not just during the month of February, but as an entwined and sacred part of this nation.
While some of the titles on this list may be violent, tragic, and disturbing (and should be watched with parental discretion), others are uplifting and encouraging. But hey, that's history, isn't it? There's also the beauty, excellence, and creativity to celebrate from civil rights to the music and the iconic representative who sparked the anthem of good trouble and the importance to stay in it. Pioneers in sports, who in spite of the discrimination and personal tribulations against them, rose to become the greatest athletes of all time. And in the midst of storms, literal hurricanes, the tales of strength and resilience.
So, sit back and turn on one of the many insightful documentaries below. And once you're done with one, turn on another because all of them will hopefully inspire more open-mindedness and less ignorance. Watching these documentaries will hopefully make you appreciate the progress we've made and the progress we still have to overcome.
Not in the mood for a documentary? There are also plenty of movies you can watch for Black History Month as well.
This article was originally published on