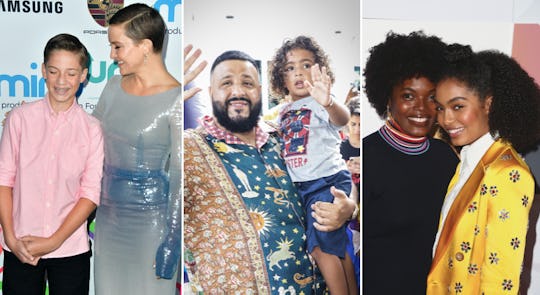 Frazer Harrison/Getty Images/Barry King/Getty Images/John Parra/Getty Images
Celebrity Parents Who Celebrated Their Kids' Graduations In 2022
#GradSzn is in session for our favorite celebrity kids.
Watch out world! These celebrity kids are growing up — and fast! From kindergarten, middle school, high school, and college, celebrity kids are accomplishing one of the greatest milestones of their lives: graduation.
Aside from their parents being incredibly famous, most of these 2022 graduates have had pretty normal lives and even managed to walk across the stage with honors, such as T.I. and Jamie Lynn Spears' kids. Meanwhile, other grads already graduated officially on paper two years ago, but because of Covid, they had to postpone their long-overdue ceremony until this year.
Also in Hollywood, a bunch of other celebs have celebrated the exciting milestone. Like Yara Shahidi, who not only managed to star in the hit shows, black-ish, grown-ish and launch her own production company with her mother, but she also graduated from Harvard University and completed an intense thesis paper, which she aced with flying colors. And her TV dad, Anthony Anderson, recently fulfilled his lifelong goal and graduated from Howard University.
Graduation season is officially upon of us, folks. Below is a list of celeb kids who donned their caps and gowns on graduation day this spring and are officially off to a new chapter in their lives!
Congratulations to the Class of 2022!
This article was originally published on