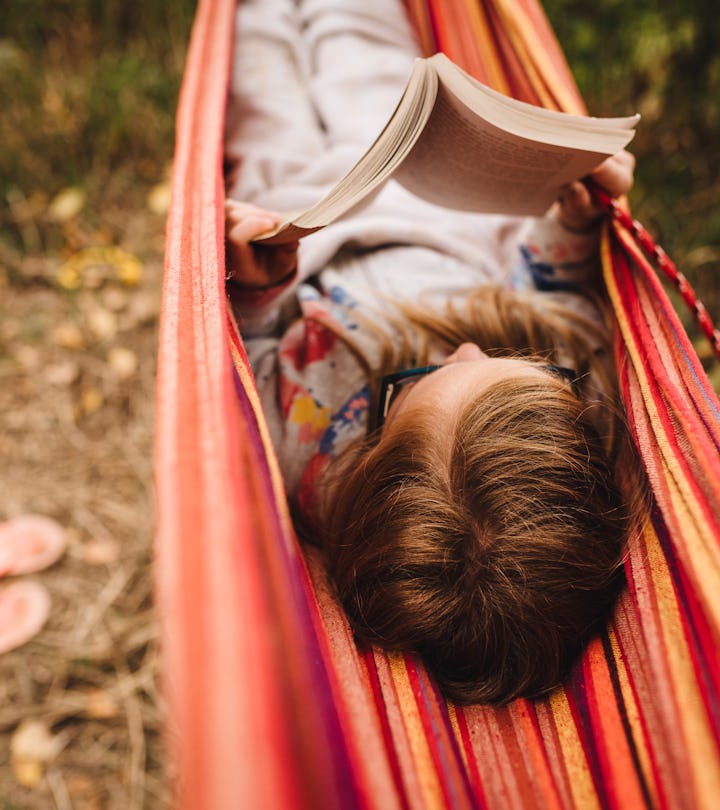 Cavan Images/Cavan/Getty Images
16 Children's Books If Your Kids Loved Charlotte's Web
Bring on all of the animal adventures.
There's something special about children's books that have been passed down from generation to generation, and Charlotte's Web, written by E.B. White, is definitely no exception. The elementary chapter book is a favorite among kids and parents for its entertaining story, beloved cast of characters, and endearing message. But despite the fact that this is one of those books you can read over and over again without getting bored of it, at some point your kids will want to read something else. Luckily, there are plenty of great children's books your kids will love if they also loved Charlotte's Web.
At its core, Charlotte's Web is the story of an unlikely friendship. The book is about Wilbur the pig, the runt of the litter who loses his only friend, a little girl named Fern, when he is sold to another farm. It's there that he meets Charlotte the spider, and the two become best friends. They keep each other company and, eventually, Charlotte saves Wilbur's life. The story is touching, with a message about friendship, love, loyalty, and bravery. The below stories all share a similar message, and they also all deliver on engaging plot lines and lovable characters. Be sure to add them to your bookcase!
We at Romper only include products that have been independently selected by our editors. We may receive a portion of sales if you purchase a product through a link in this article.
Adding any of these books to your child's bookshelves will give them more stories about adventure, bravery, loyalty, and friendships. And who doesn't want that?!