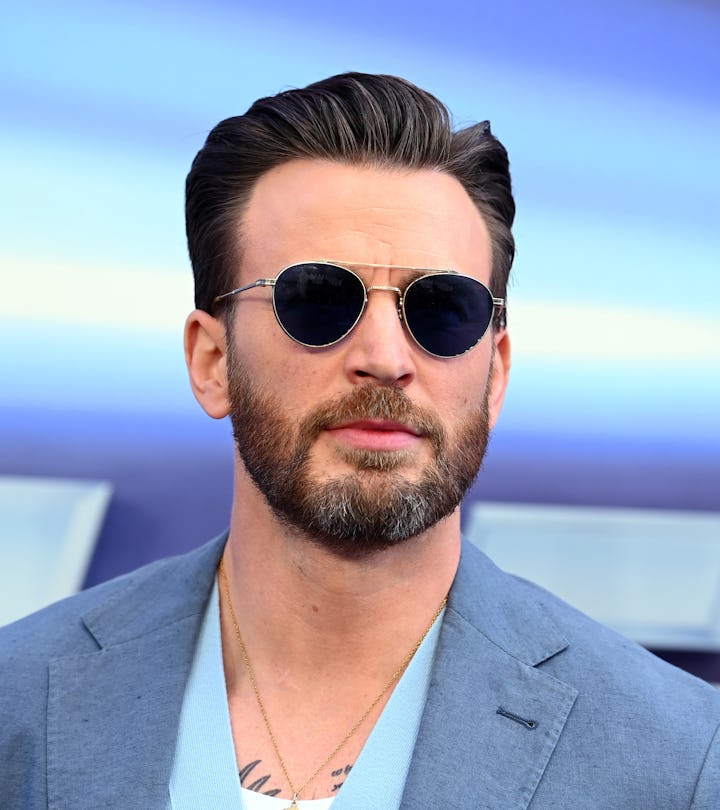 Joe Maher/Getty Images Entertainment/Getty Images
Chris Evans Has Choice Words For Critics Of The Same-Sex Kiss In Lightyear
The actor, who voices Buzz Lightyear in the new Pixar film, put it bluntly and perfectly: "The real truth is those people are idiots."
Chris Evans has shared his thoughts on the backlash a same-sex kiss between two characters in Pixar's new movie Lightyear has received. The actor, who voices Buzz Lightyear in the animated flick, put it perfectly when he said that any negativity should simply be ignored.
"The real truth is those people are idiots," Evans told Reuters. "Every time there's been social advancement as we wake up, the American story, the human story is one of constant social awakening and growth and that's what makes us good."
"There's always going to be people who are afraid and unaware and trying to hold on to what was before. But those people die off like dinosaurs," Evans continued. "I think the goal is to pay them no mind, march forward and embrace the growth that makes us human."
The specific scene in question is one in which the character Alisha, voiced by Uzo Aduba, and her wife, share an embrace and a brief kiss. Disney had initially cut the scene from the movie, as Variety previously reported, but then added it back in following backlash from LGBTQ+ employees, who wrote a letter calling out the company for allegedly cutting "nearly every moment of overtly gay affection."
While the scene was ultimately restored in Lightyear, the movie has been banned from cinemas in multiple countries in Asia and the Middle East. The United Arab Emirates, Saudi Arabia, Bahrain, Qatar, Kuwait, Oman, Egypt, Indonesia, and Malaysia are among roughly a dozen countries that will not allow the animated movie to play in theaters for its depiction of homosexuality. The UAE's Media Regulatory Office announced in a tweet earlier this week that the movie was a "violation of the country's media content standards."
Elsewhere, Disney fans have shared their excitement for the inclusion of the kiss. "I didn't realise Lightyear contained a same-sex kiss - Bravo!" one fan tweeted.
Though there has been plenty of support, Evans has expressed his frustration that the kiss has even caused such an uproar. "It's tough to not be a little frustrated that it even has to be a topic of discussion," he shared with Variety. "The goal is that we can get to a point where it is the norm, and that this doesn't have to be some uncharted waters, that eventually this is just the way it is."
The Captain America star, who has long been an ally of the LGBTQ+ community, added, "That representation across the board is how we make films. Look, it's an honor to be a part of something that is taking those steps, but the goal is to look back on this time and just be shocked that it took us this long to get there."