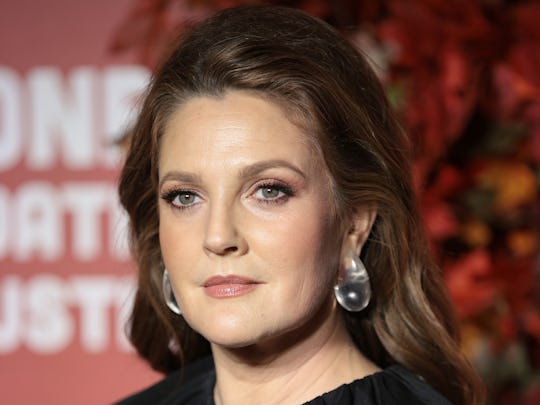 Dimitrios Kambouris/Getty Images Entertainment/Getty Images
Drew Barrymore Calls Out Tabloids For Claiming She Said She Wished Her Mom Was Dead
"I have never said that I wished my mother was dead. How dare you put those words in my mouth."
Drew Barrymore recently sat down for an intimate, deeply vulnerable interview with Vulture where she opened up about her complicated relationship with mom Jaid Barrymore. The 50 First Dates star famously emancipated herself from her mother at the age of 14 years old, and has been open about over the years about trying to come to terms with their history together. A struggle she continues to contend with to this day. But when tabloid reports quoted her as saying she wished that her mother was dead, Barrymore took to Instagram to furiously shut them down.
In her Vulture profile, Barrymore referenced other famous women who have been open about their complicated relationships with their moms, particularly Jennettee McCurdy who wrote I'm Glad My Mom Died. "All their moms are gone, and my mom's not," she told the outlet. "And I'm like, Well, I don't have that luxury. But I cannot wait. I don't want to live in a state where I wish someone to be gone sooner than they're meant to be so I can grow. I actually want her to be happy and thrive and be healthy. But I have to f**king grow in spite of her being on this planet."
Barrymore did not, in fact, say that she wished her mother was dead. And she took to Instagram to correct the tabloid coverage claiming that she had.
"You know what, to all you tabloids out there, you have been f*cking with my life since I was 13 years old," Barrymore began in a video posted on Instagram. "I have never said that I wished my mother was dead. How dare you put those words in my mouth."
The mom of two went on to say that when she said she "cannot wait" in her Vulture interview, she was referring to figuring out her relationship with her mother, not her mom's death. She even opened up about a sweet text her mother had sent recently that felt like "the biggest gift" to her. A text saying that her mom loved her that she said was "the best time I have ever heard her say it."
"I have been vulnerable and tried to figure out a very difficult, painful relationship while admitting it is difficult to do while a parent is alive, and that for those of us that have to figure that out in real-time, cannot wait as in they cannot wait for the time. Not that the parent is dead," she concluded. "Do not twist my words around or ever say that I wished my mother was dead. I have never said that, I never would, and in fact, I go on to say that I wish that I never have to live an existence where I would wish that on someone. Because that is sick."
It is difficult enough to be vulnerable and open without having your words twisted. Good for Drew Barrymore for continuing to speak her truth.