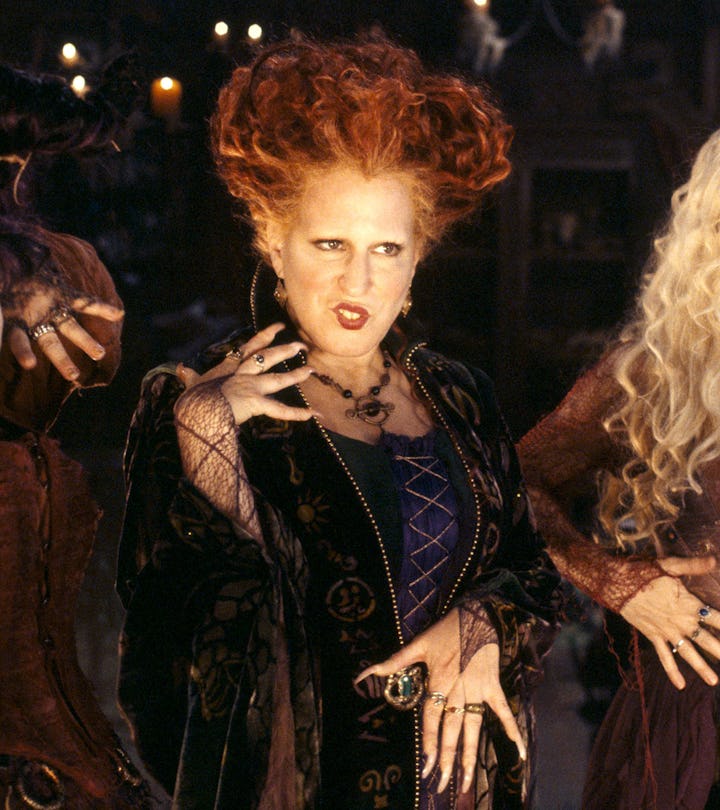 Courtesy of Walt Disney Pictures
The Best Halloween Movies From The '90s To Re-Watch With Your Kids
They're worth watching for the nostalgia, alone.
There are only a few weeks each year for families to get in the Halloween spirit, and everyone should take advantage of it. Whether it's by decorating your home, carving pumpkins, or indulging in far too many PSLs, there are so many ways for parents to get their kids to love Halloween as much as they do. But one of the easiest ways to get pumped for spooky season is by rewatching these Halloween movies from the '90s with your kids.
There is something about Halloween movies that make for the best movies. Maybe it's the costumes, or the spooky imagery, or the delicious treats featured in every film. Whatever the case may be, Halloween movies are the easiest way to get excited about the fall season — not that there weren't already a million reasons to be excited about the holiday.
But by watching movies centered around the spooky holiday, it's super easy for kids of all ages to not only get in the Halloween spirit but be introduced to some amazing movies they might not otherwise get to see throughout the year.
What are you waiting for? Download one of these films (or dust off your ancient copy on VHS you have somewhere in a storage closet), pop some popcorn, and grab as much Halloween candy as you can while you watch these spooky flicks with your kids.
This article was originally published on