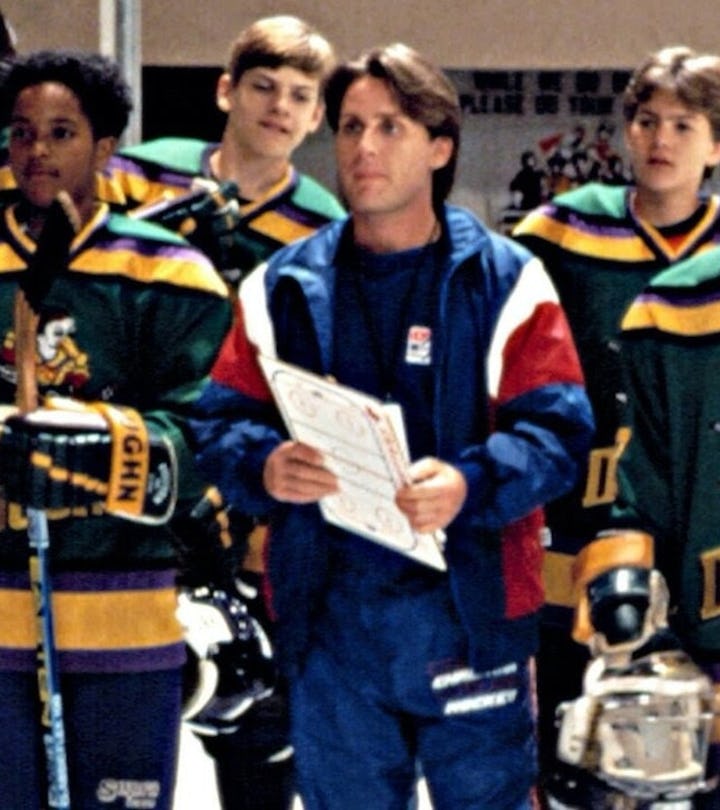 10 Great Hockey Movies For The Whole Family To Watch On A Cold Night
It may surprise you to learn that you don't have to actually enjoy playing hockey to love a movie about hockey. In fact, you don't really have to know anything about how the sport is played or even understand the rules of the game. They're just trying to get a puck into the other team's net, that's it. But the thing about hockey movies is they always end up being about way more than the actual game. The best hockey movies tend to be about friendship, teamwork, usually some sort of underdog element that has you rooting for them to win at a game you might not have even realized you cared about until now.
Unlike movies about sports like football or baseball, there's a sort of scrappiness to these hockey movies that tend to make them incredibly watchable. For some reason they always give off a small town vibe even when the sport is being played in a massive arena, in some cases even in front of a global audience. Maybe it's because the sport originated in Canada, which can feel like a bit of a small town country.
Whatever the reason, hockey movies are a fun choice for family movie night, especially once the weather turns colder. And these are 10 of the best.
It's always a bit of a bummer when the weather turns colder, so why not look on the bright side? Now you have 10 great hockey movies to watch with your family. Silver lining. Which should be the name of a hockey movie.