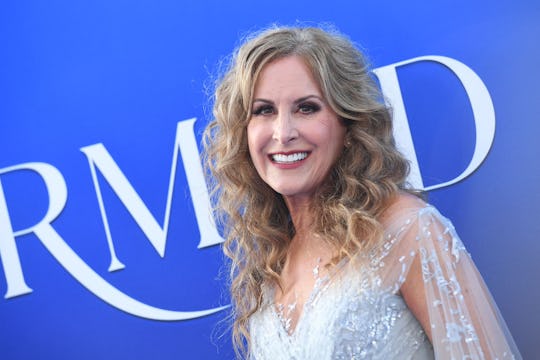 VALERIE MACON/AFP/Getty Images
Jodi Benson, The Original Ariel, Addresses Changes Made To Little Mermaid Remake
"Times change, people change, cultures change."
Days before The Little Mermaid finally hits theaters across the country, there's one thing we know for sure. The internet has a lot of strong feelings about any changes made in this reimagined version of the beloved 1989 animated classic. While many early reviews of the film are positive, some were especially upset over changes to lyrics from the original songs. And now Jodi Benson, the original Ariel herself, has decided its high time to defend those choices.
The live-action version of The Little Mermaid stars Halle Bailey as Ariel and features several plot changes, new music from Lin-Manuel Miranda and original composer Alan Mencken, and a few small shifts in some of the lyrics to the original songs. Changes that Benson told People in a new interview was important given the change in the world in the last four decades.
"When you look at our film, we started in the studio in 1986 and we were released in 1989. Times change, people change, cultures change," Benson told the magazine. "What matters and what is important changes. And, as a studio, we need to make those adjustments, and we need to take into consideration what's going on around us. We need to be aware."
One song in particular, "Poor, Unfortunate Souls," sung by Melissa McCarthy as Ursula the Sea Witch, has been criticized for omitting the verse about "body language" on social media. But Benson felt that this and other changes were needed. "I do feel all of the nuances and small, slight changes here and there are very important," she told People. "It's very important to address what's going on right now in our world and to make it effective for our period of time, where we are right now in this generation."
Halle Bailey has also defended changes to The Little Mermaid, telling Edition in March that she was proud of this updated version because it makes Ariel's story about more than simply looking for love. "I'm really excited for my version of the film because we've definitely changed that perspective of just her wanting to leave the ocean for a boy," she said at the time. "It's way bigger than that. It's about herself, her purpose, her freedom, her life and what she wants."
Everyone should go see The Little Mermaid when it comes out on May 26 to see for themselves if the film holds up. I have a sneaking suspicion that it might.