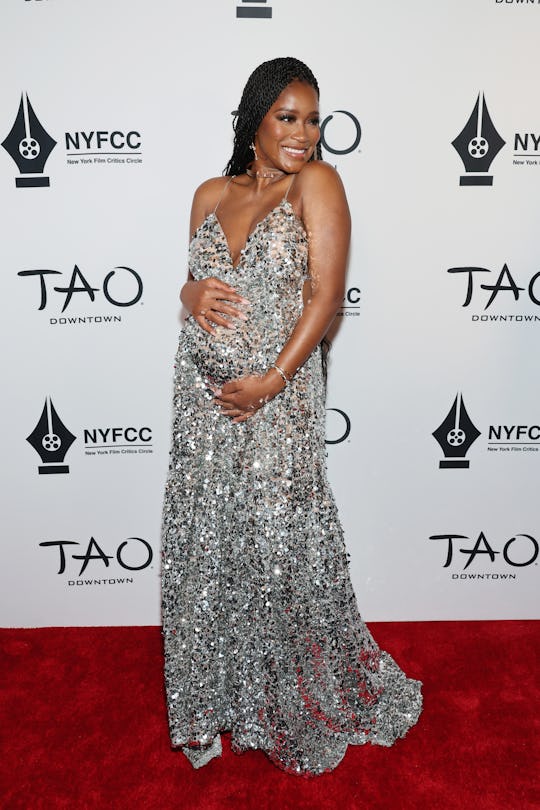 Dia Dipasupil/Getty Images Entertainment/Getty Images
Pregnant Keke Palmer Is Worried Her Suddenly Clingy Cat Is Contemplating "Murder"
"Is she happy?? Is that why she wanna be close? Or is it giving smother and murder??"
Keke Palmer is not the only member of her household enjoying her first pregnancy. Apparently her cat is really into it, too. Like, really into it. And already the Nope actress is worried about how her cat will react when the baby arrives, a situation pet lovers who become parents understand all too well.
Palmer announced that she was pregnant with her first baby with boyfriend Darius Jackson during her Saturday Night Live monologue in December. "There's some rumors going around, people have been in my comments saying, 'Keke's having a baby, Keke's pregnant,' and I wanna set the record straight — I am!" At which point she opened up her jacket to share her baby bump with the world. She went on to add, "You know, I gotta say though. It is bad when people on the internet spread rumors about you y'all, but it's even worse when they're correct. But honestly this has been the biggest blessing, and I am so excited guys — I'm gonna be a mom!"
Since then, the expectant mom has been sharing little updates about her pregnancy, photos from her babymoon in a maternity swimsuit on social media, that kind of thing.
Perhaps her cat Jackie (yes, Jackie) follows Palmer on social media, because she's become very focused on her pregnant belly. "My cat Jackie can tell there is a baby coming," Palmer tweeted on Wednesday. "Idk how, but she has never ever been so clingy. Like EVER. Now she is climbing on top of me to cuddle. She's going to be devastated. Any tips?"
Jackie's new clinginess is not that uncommon. Cats tend to seek out warmth and pregnant bellies give off a whole lot of warmth, Flo Health explains. Cats can also sense a change in your behavior, body chemistry, and health and might become more aware of their person in general.
So that's the official response. Twitter had a few different answers, like this person who responded, "Cats have an acute sense of hearing & can hear a baby's heartbeat in the womb. She does know you're pregnant." This scared the heck out of Palmer who answered, "What!!!! Is she happy?? Is that why she wanna be close? Or is it giving smother and murder??"
Fortunately another Twitter user stepped in to reassure her that Jackie meant no harm (although to be fair, can we be certain?). "Jackie is going to be a helper. Laying next to baby, purring. Jackie's maternal instincts are kicking in. Beautiful!"
At least Palmer will get to enjoy extra cat snuggles before the baby arrives. Stay tuned.