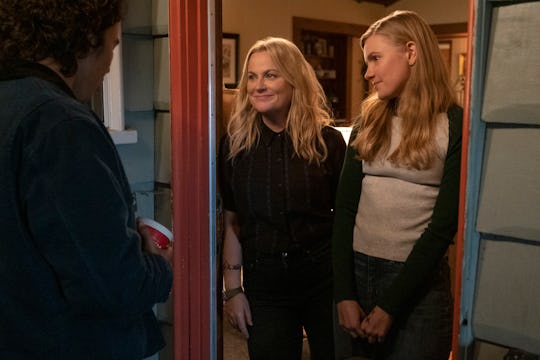 Colleen Hayes/NETFLIX © 2020
15 Movies On Netflix About Mothers & Daughters That'll Make You Emotional
You'll laugh, you'll cry, and you'll be calling your mother.
There are so many movies out there that examine the important but occasionally fraught relationships that moms have with their daughters. And these mother-daughter movies on Netflix are just a few, though they'll all be readily available to watch on Mother's Day this year. When the holiday rolls around the second Sunday in May, you may find yourself looking for something on-theme to enjoy. Luckily, Netflix has a few things to offer.
Most of the films on this list don't shy away from how complex the bond between a mom and daughter can be, though they all interpret it in different ways. Some are spiky and tense; others are bizarre and surreal and some go for heartwarming comedy. Hopefully one of these movies will be able to match whatever mood you find yourself in.
After all, any movie can be a Mother's Day movie if it's something you enjoy with your mom or your daughter; it's all about what brings you together. But if you're looking for some new options, look no further. Whether it's messy or funny, dramatic or ridiculous, Netflix has a mother-daughter movie for everyone. So without further ado, here are a few possibilities to explore.
Happy Mother's Day, everybody!
This article was originally published on