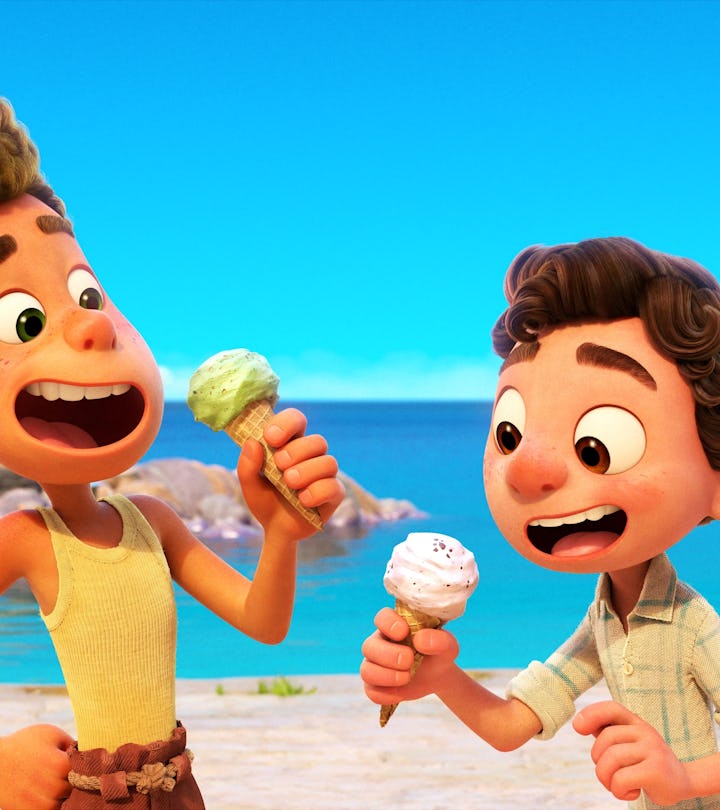 10 Of The Best Movies About Friendship Kids & Parents Will Love
And no, they're not all animated.
It's a repeat family dilemma. The popcorn's all popped on a Friday movie night, but the second someone flicks off the light switch and pick ups the remote control, no one can agree on what to watch. If you want to make family night a fight-free win for your kids, you can't go wrong with movies about friendships.
Whether you're looking for a cartoon comedy with a silly twosome or a more sentimental drama about the unbreakable bonds between BFFs, there's something here for everyone. We've got monsters and mean girls, sisters and babysitters. There's toy made of tin, and a heartless Tin Man.
So kick your feet up on the coffee table and unglue yourselves from all the phones. A night of family fun with just one screen might be exactly what you need to bring the fam together and remind each other that their built-in friends for life, are already sitting right beside them.
Below is a mix of 10 classic and contemporary flicks about friendship that are sure to please everyone in the family (even your eye-rolling teenager, who apparently doesn't like anything anymore).