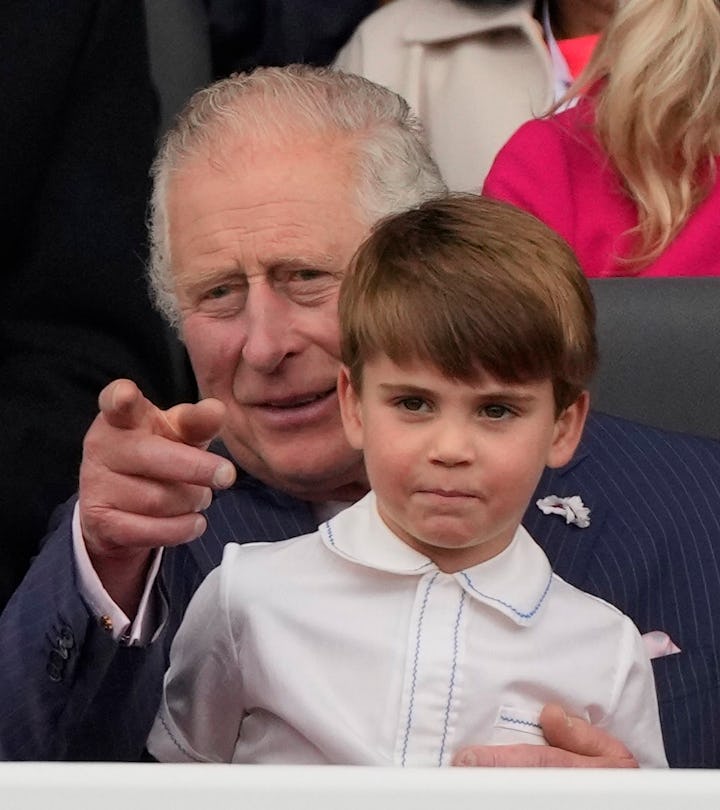 WPA Pool/Getty Images Entertainment/Getty Images
20 Photos Of King Charles Just Being "Pa" With His Grandkids
His Majesty the King is also a proud "Pa."
When Queen Elizabeth passed away in early September, there was a big shift in the royal family when it comes to names and titles. Especially for her oldest son and heir Prince Charles, who became King Charles and the new monarch at the age of 73 years old. While the rest of the world now refers to him as His Majesty the King, there are five little people out there who still just see him as "Pa." His grandchildren. And judging from the joy on his face whenever he is photographed with them, I suspect he wouldn't have it any other way.
King Charles is grandfather, or "Pa" as his grandchildren call him, to the three Wales children, 9-year-old Prince George, 7-year-old Princess Charlotte, and 4-year-old Prince Louis, who live close to him at their new home of Adelaide Cottage in Windsor. He is also grandfather to the two children of Prince Harry and Meghan Markle, 3-year-old Archie and 1-year-old Lilibet, who live with their parents in California.
While his duties as King will certainly see him get busier, it seems certain he will try to find time to spend with his grandchildren. How could he not? They're awfully adorable.
Wherever he goes, Prince Charles will always be a special Pa to five little people. Here's hoping the whole family gets together sometime in the near future.