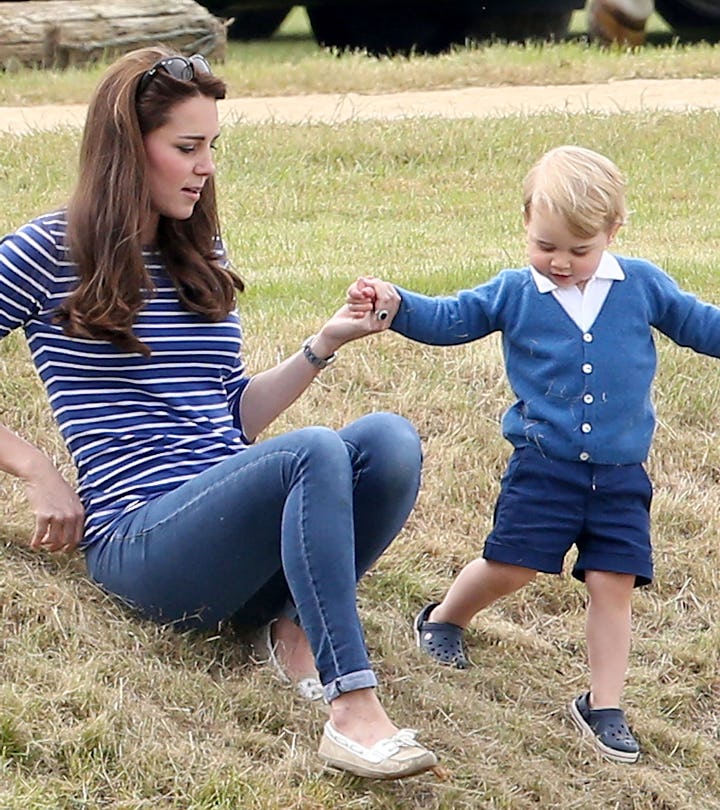 Chris Jackson/Chris Jackson Collection/Getty Images
20 Photos Of Prince George & Kate Middleton Being The Best Of Friends
These two are the cutest.
Much has been made of the close relationship between 9-year-old Prince George and his dad Prince William. Now I'm not saying this father-son duo isn't close. They share a common future as heirs to the throne of England, and certainly Prince William has proven that he pays close attention to his oldest son's interests, joining him at his soccer games and teaching him how to be a little environmentalist. But really, it's Kate Middleton who is clearly Prince George's best friend. Or mate, as he would probably say. And we've got the pictures to prove it.
Middleton is close to all three of her children, including 7-year-old daughter Princess Charlotte and 4-year-old Prince Louis. There's no disputing that. Whenever she has her kids out in public, she can be seen wearing matching dresses with Princess Charlotte or cuddling Prince Louis in an effort to get him to calm down. But it's the quiet moments she shares with her oldest boy that are perhaps the most poignant. The pair are two peas in a pod, always quietly laughing together or whispering or sharing a smile.
And we love to see it.