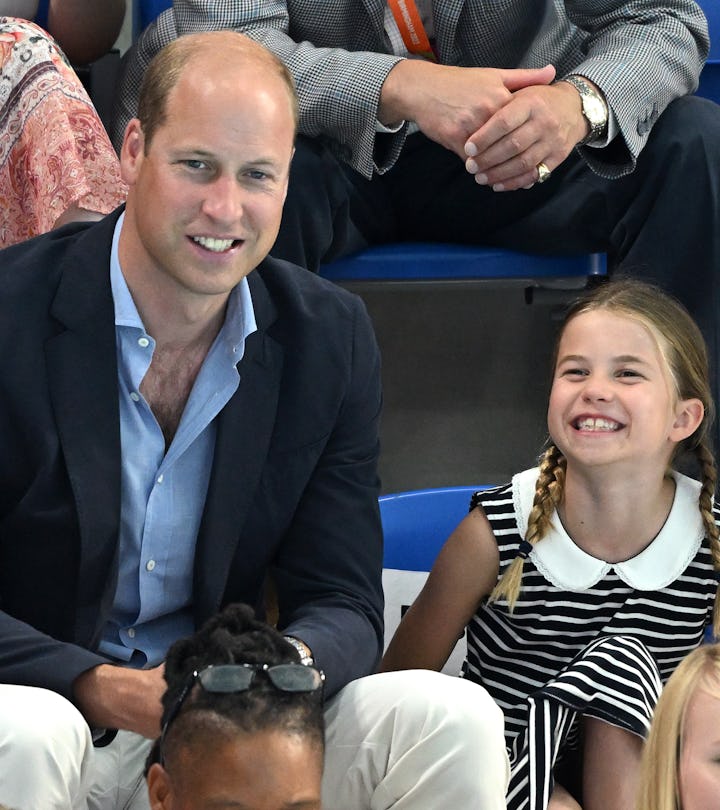 Karwai Tang/WireImage/Getty Images
20 Adorable Photos That Prove Prince William & Princess Charlotte Are Thick As Thieves
It's all too easy to fall back on gender norms when looking at parents and their kids. For example, so many of us see Prince William with his 9-year-old son, Prince George, and lump them together. The same is true for Kate Middleton and her 7-year-old daughter, Princess Charlotte. But if you look closely at Princess Charlotte and Prince William interacting with each other, they're actually quite similar. The best of friends, some could even say.
Take Princess Charlotte's composure at the Platinum Jubilee, for example. She made it abundantly clear that she had a firm grip on royal protocol as well as on both her brothers if either of them happened to step out of line. Especially 4-year-old Prince Louis.
This behavior is actually quite similar to Prince William's as a young royal. He was seen correcting his little brother, Prince Harry, many times as a child, because he always just seemed so intent on getting it right. I think it's a trait he sees in his own daughter. And it has bonded the two of them through the years in the sweetest of ways.
The Duke and Duchess of Cambridge are obviously incredibly close to all three of their children and have different relationships with each. But it is perhaps especially poignant to see Princess Charlotte becoming such good pals with her dad Prince William. Two peas in a pod, those two.