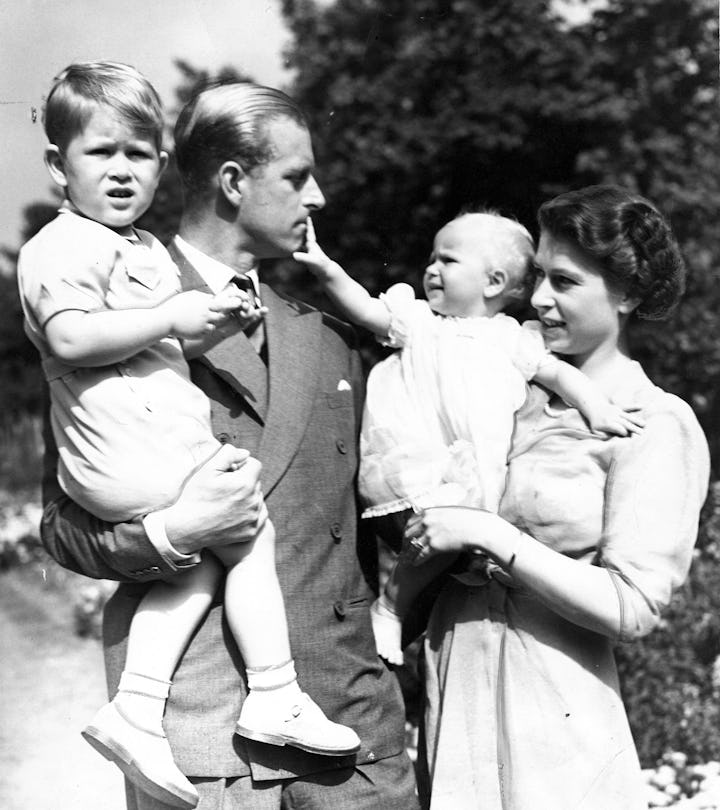 Mirrorpix/Mirrorpix/Getty Images
The Best Photos Of Royal Moms With Their Kids Through The Years
Those vintage ones are gold.
Being a mom and a royal means pulling double duty any time you are out with your kids. Royal moms are technically on the clock any time they're in the public eye, even if they're just sitting for photos or popping by to show their faces for an event. And when they bring their offspring, that changes things entirely. Even for Queen Elizabeth herself. While it's true that, as monarch, Queen Elizabeth was something of a hands-off mom when her four children were younger, they were still her children. And certainly when she was photographed with her offspring she always looked proud to have them by her side.
By the time Princess Diana welcomed Prince William, she was ready for royal parenting to become less hands-off. She was openly affectionate with both of her sons and seemed most at ease when she was in their presence. The same holds true for Prince William's wife Kate Middleton, who has followed in her late mother-in-law's footsteps and even taken it a step further, asserting herself as a natural mom who prioritizes time with her children.
Whatever kind of royal mom any of these women were and are, one thing is certain. They love their kids.
There are all different types of parenting used by moms in the royal family, and it would be unfair to say one kind is better than another. Through the years, royal moms have changed with the times. But the one constant that remains is that they want the best for their kids.