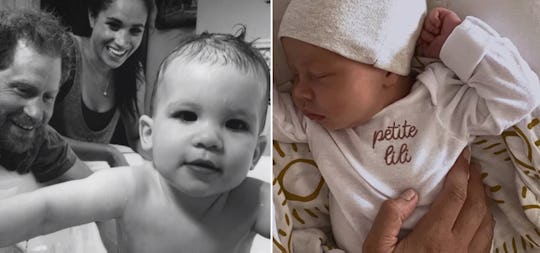 Netflix
Prince Harry Shares How He Helps Calm Archie & Lilibet When They're Upset
"Your children pick up on your energy more than you will ever know."
Prince Harry isn't just a hands-on dad, he could well be a full on baby whisperer. One of those intuitive parents who knows how to comfort his children with the sheer power of his own "energy" when they are upset or crying. Color us impressed.
The Duke of Sussex opened up to Dr. Gabor Maté during a live-streamed interview about how his parenting style with 3-year-old son Archie and 1-year-old daughter Lilibet has evolved over time. Especially when it came to dealing with his children's tears.
"Your children pick up on your energy more than you will ever know," Prince Harry told Dr. Maté, according to Metro. "If you had asked me about energy, seven, eight, 10 years ago I would have said 'What are you talking about?' When I had my first child I realized what was going on."
Prince Harry, who shares his two children with wife Meghan Markle, explained that he believed his "energy" was affecting his kids. And so he simply removes himself from the room when things get tense. "Sometimes I would have to remove myself from the room, take a deep breath, let it out," he shared. "And literally try and change my whole energy and go back in there. And all of a sudden [Archie's] falling asleep in my arms."
Being a good and present dad to Archie and Lilibet has been a top priority for Prince Harry, and he is happy to share what he has learned along the way as he grows into his role. One of the most important ways he has found to connect with his children is to "smother them with love and affection," he told Dr. Maté, something he missed in his own childhood after his openly affectionate mother Princess Diana died when he was just 12 years old. He doesn't want his own children to experience that lack of physical touch, explaining, per the Daily Mail, that "as a father, [I] feel a huge responsibility to ensure that I don't pass on any traumas...or any negative experiences that I had as a kid or as a man growing up. And that's putting in the work, and that's daily being conscious of my behaviour and my reactions to both of my kids."
Prince Harry is trying to find his own way as a dad. And if he's managed to figure out how to get his kids to stop crying simply by changing his energy, we are absolutely all for it.