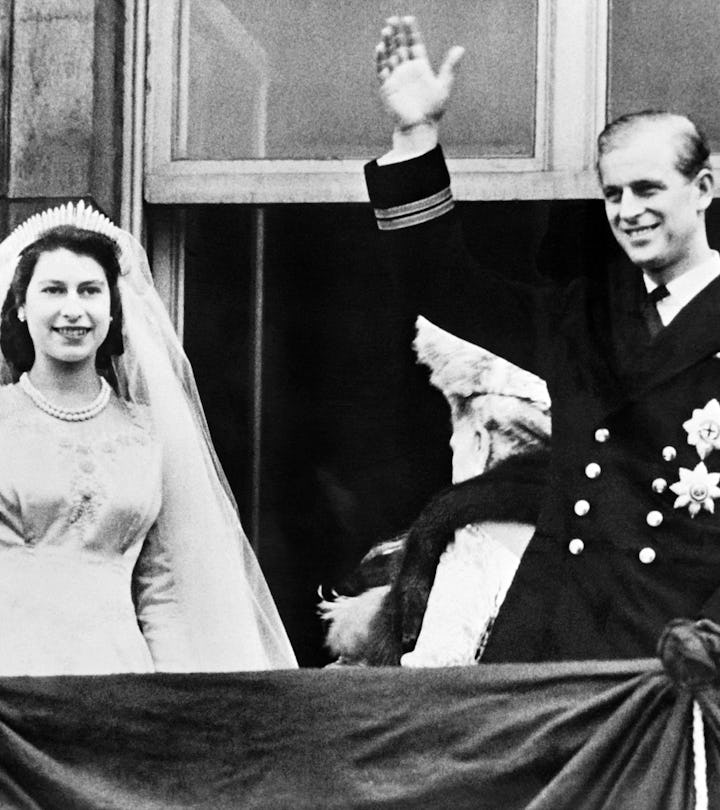 -/AFP/Getty Images
Queen Elizabeth II's Most Romantic Quotes About Prince Philip
They were married for 73 years.
The death of Queen Elizabeth in early September has her family, and indeed millions of people around the world, grieving. To lose a sovereign whose reign has encapsulated most people's lives is momentous, and has left many people surprised by how heartbroken they're left without her. But there is a sort of beautiful upside, one 4-year-old Prince Louis was savvy enough to recognize. Queen Elizabeth can now join her beloved husband Prince Philip.
Kate Middleton told mourners that Prince Louis comforted her when she was feeling sad about Queen Elizabeth, "My little Louis is just so sweet. He said, 'Mummy don't worry, because she is now with great grandpa.'" It is a comforting thought to think of these two great loves reunited.
Queen Elizabeth and Prince Philip were married for 73 years. That's the longest marriage in British royal history. In fact, they'd been married for five years before Queen Elizabeth ascended the throne in 1952. For seven decades Philip, the Duke of Edinburgh, stayed in the shadow of arguably the most recognizable woman in the world to help support her through highs and many very public lows. And now they are together again.
As far as relationships go, the enduring partnership of Queen Elizabeth and Prince Philip is truly an historic marvel.
This article was originally published on