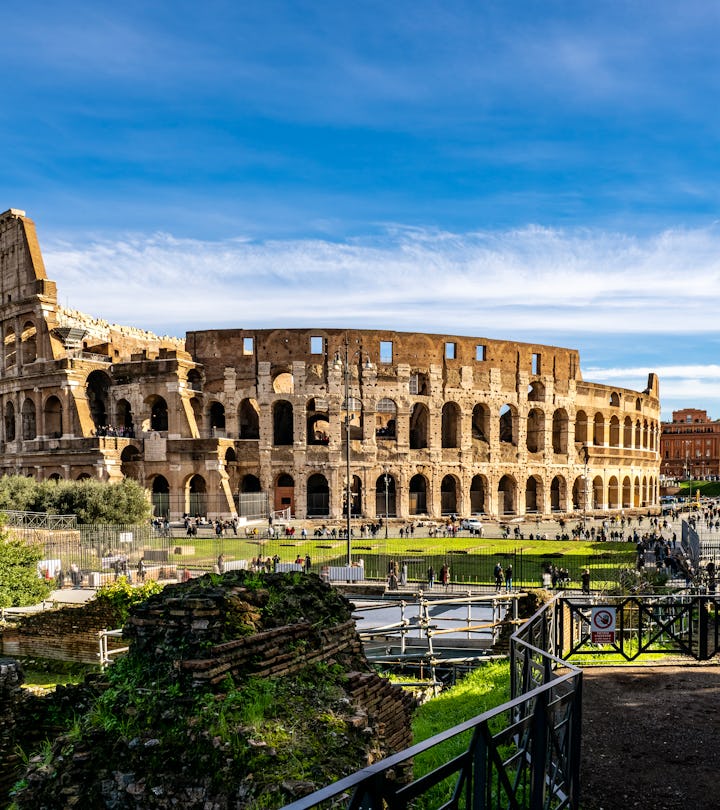 Jose A. Bernat Bacete/Moment/Getty Images
If Men Are Obsessed With The Roman Empire, What Do Women Think About All The Time?
Last week, a question dominated online discourse. It wasn't controversial or inflammatory. Nevertheless, it got all of our attention: how often do men in think about the Roman Empire? From the Swedish internet to Instagram, TikTok to Twitter, women, including Romper staff, posed this question to our various dudes, and while some were confused by the question ("Almost never, why?") many more than we would have predicted had answers like "twice a week? three times?" or even "every day." Why are men thinking about Rome so much? And what is the woman version of the Roman Empire question?
Men's previously unheralded obsession with Ancient Rome kind of makes sense. It was a male-dominated era of hegemony and expansive power. How many guys in your high school class used an earnest quote from Gladiator as their senior year quote? And while there are certain girlies out there, surely, who find Rome fascinating, as a group this doesn't seem to be our thing.
So what is? There must be something, we thought, that can compare to this. What are the historical events, big ideas, or philosophies that just sort of live rent-free in our head and emerge, unbidden, on a daily or at least semi-regular basis? We can up with a few that we think might be the woman's answer to the Roman Empire question.
Do all of us think of all of these? No. Some of us don't think of any. But a lot of us think of a lot of these. A lot.