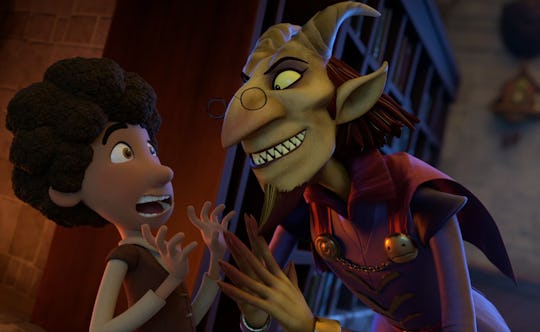 Netflix
13 Scary TV Shows For Kids That Won't Have Them In Your Room Later That Night
Turns these on for a good scare without the nightmares.
Some kids are just creepy. You know the type: kids who are just naturally attracted to the spooky and macabre. They hug zombies and skeletons in Halloween yard displays. They've named their favorite doll "Baby Vampire" and have an imaginary friend named "Spooky Polly" who lives in a haunted house. (Am I describing my daughter? I am.) But children like this can be a challenge: they want to watch creepy things, but you can't exactly watch The Shining with your kindergartener. (Well, you could, but we don't recommend it.) So we've rounded up scary shows for kids that are still OK for kids.
We tried to take into account ghoul babies of all ages — a scary show for a 6-year-old isn't going to be the same as a scary show for a teenager. Some of these shows aren't so much "scary" as "they have a spooky vibe that your wee creeper is going to love." We've ranked them from least spooky to most and tried to offer some guidance as to who would like what.
From alternate dimensions full of demons and witches to blood-chilling anthology series, there's something out there for your creepy kiddo to enjoy and, best of all, many of these shows are actually really good and make for great family viewing.
Happy watching!