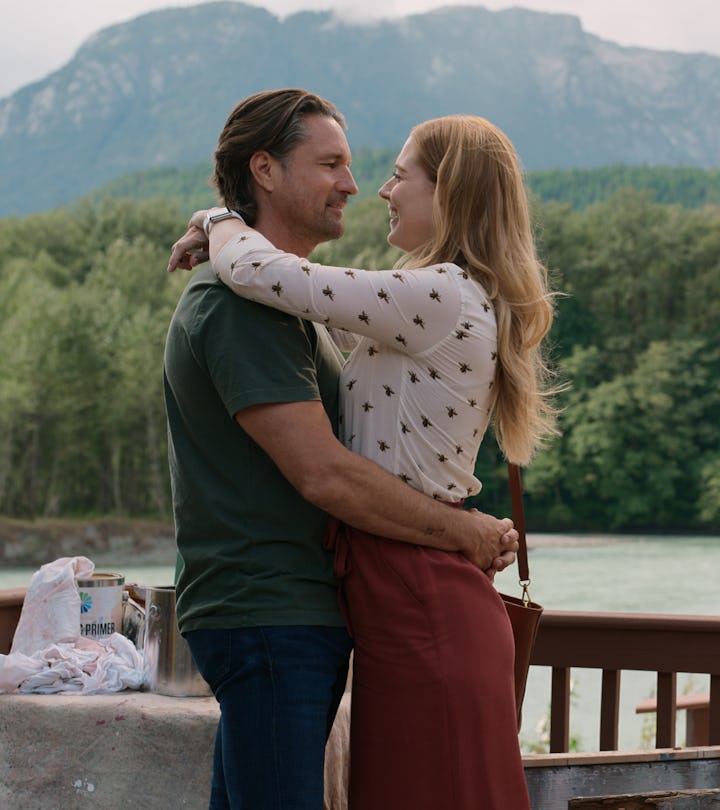 Netflix
10 Cozy, Romantic, & Drama-Filled Shows To Watch If You Love Virgin River
For when you can't get enough.
Virgin River is more than just the most popular romantic series to hit Netflix since forever. There is a sort of alchemy of magical elements that make the television series so compelling. The scenery, that's a big part of it. All woodsy and natural with a seemingly endless supply of forest paths and rivers and flattering twinkle lights. The architecture doesn't hurt, especially Mel's log cabin. Plus, while we are obviously all rooting for Mel and Jack to live happily ever after together, there are all of those side stories that keep us intrigued. Where else can you find all of those moving parts?
Well, there are actually several shows that stand up to the Virgin River watchability test. Ripe with lots of richly told side plots, gorgeous scenery, and surprisingly timeless wardrobe choices that make them all seem sort of uniform in a comforting way. Much like Virgin River, which is based on the popular romance series by Robyn Carr, the shows featured on this list know how to build a world that feels at once familiar and pleasantly impossible.
Love this list? Create a Likewise account to save these recs to your own watchlist and follow Romper for more. You'll always know exactly what to watch next.
There are so many amazing Virgin River-type series out there. Really you never have to leave the house again if you don't want to.