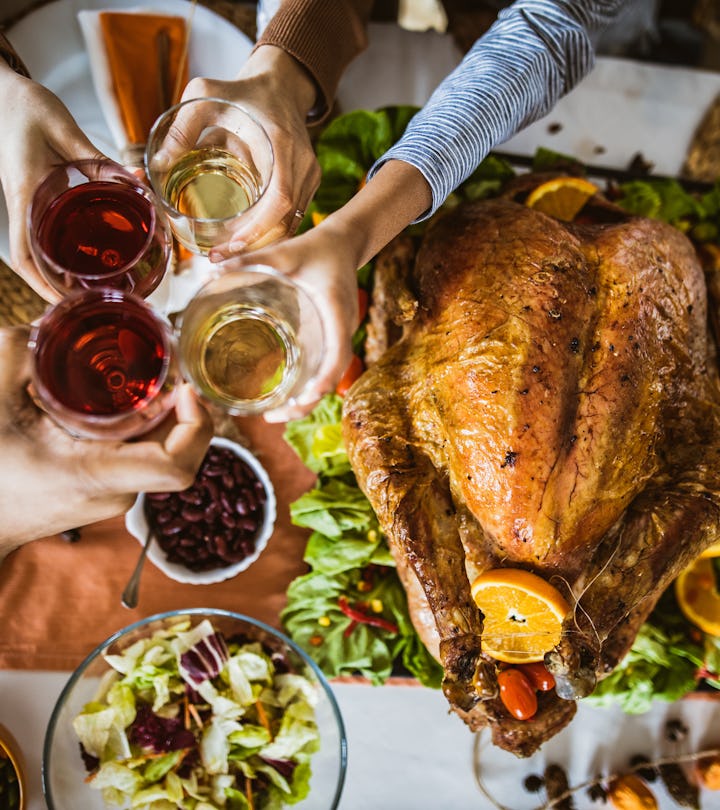 skynesher/E+/Getty Images
20 Thanksgiving Songs For The Perfect Holiday Playlist
Whether you're hosting or traveling, we've got the tunes for any Thanksgiving vibe.
Thanksgiving is on its way and, as far as holidays go, this one is definitely one of the most labor intensive. Planning, cooking, cleaning, travel, and, let's not forget, delicately skirting social and political topics that are sure to set off a full-blown family feud. But there's one thing that makes all that work easier: a great playlist. So we thought we'd suggest some Thanksgiving songs for those times when you need to entertain kids or rock out while basting a turkey.
And yet despite Thanksgiving being one of the biggest holidays on the American calendar, there aren't a whole lot of Thanksgiving songs out there. It seems singer-songwriters are focusing all their seasonal creative juices on Christmas. But there are, fortunately, lots of songs out there that capture the spirit of the holiday without being explicitly about the holiday... as well as more specifically Thanksgiving songs than you might have expected!
So whether you're hosting or traveling; joining a big group or keeping it low-key, please enjoy these songs of gratitude, family, food, love togetherness and, of course, a healthy dose of turkeys! Because every holiday, even the less flashy and commercial ones, deserve a good playlist!
Enjoy your dinner, everybody!
This article was originally published on