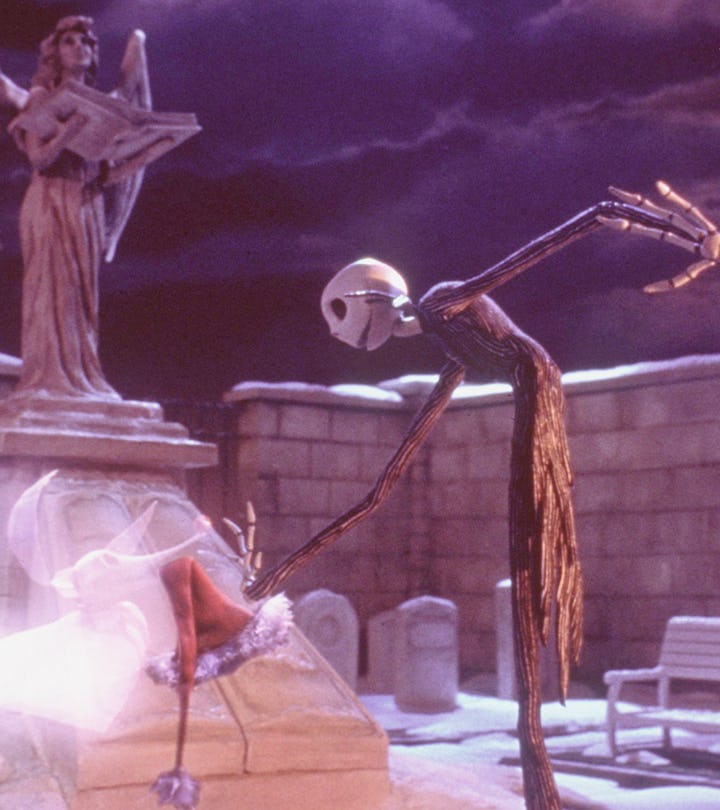 Getty Images/Hulton Archive/Getty Images
15 Shocking Facts About The Nightmare Before Christmas You Probably Didn't Know
Let's talk Tim Burton not directing for starters.
The Nightmare Before Christmas is a confusing movie because of that hybrid effect. It's sort of about Christmas but mostly it's a Halloween vehicle and yet also there's Santa... what's a person to do? Watch it several times a year is probably a safe bet, and revel in the Jack Skellington-ness of it all. The 1993 movie is one of those classics that everyone has watched so many times they think there couldn't possibly be a surprise left. They're wrong.
Tim Burton's musical tale of the svelte Pumpkin King Jack Skellington who wants nothing more to go off script and spread Christmas joy is one for the ages. It's just spooky enough for kids to feel like they're getting a little thrill without being terrified, and exactly the right amount of entertaining for parents to actually like it too. While little ones might get a bit freaked out when Santa Claus gets abducted, everyone else loves it. Roger Ebert wrote in his review of the movie, "this is the kind of movie older kids will eat up; it has the kind of offbeat, subversive energy that tells them wonderful things are likely to happen."
That holds true. But what don't we know about the story behind the story?
This article was originally published on