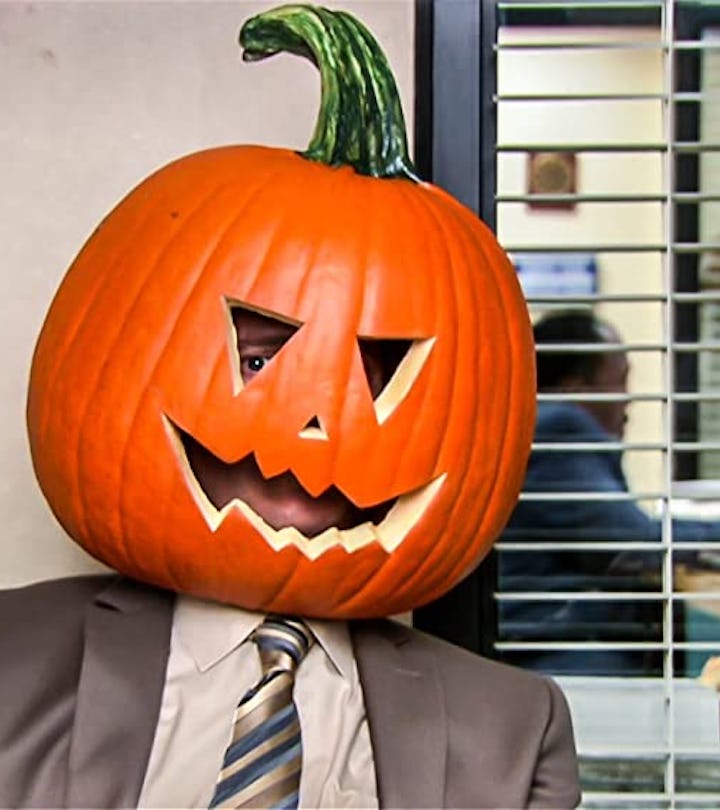 Peacock
The Office Halloween Episodes: A Definitive Ranking
From "Halloween" to "Here Comes Treble."
If TV shows were edible, then The Office would be something like macaroni and cheese or chicken noodle soup or chocolate chip cookies — a wonderful dose of deliciousness and comfort. The show has been off the air longer than it was on (not including syndication or streaming, obviously) but our love has only grown... and that includes our love of The Office Halloween episodes.
The series featured six episodes that could be considered Halloween-themed over the course of nine seasons, though some of the holiday trappings remained exclusively in the show's cold open. Now just as we don't like to play favorites with our children, we don't feel the need to do that with episodes of The Office... but unlike with our children, if we play favorites with episodes of The Office no one is going to be emotionally scarred and talking about it in therapy as adults. So we've decided to rank all the Halloween episodes of the series, because why not?
Despite the fact that these episodes often have a lot going on that isn't related to the holiday, we're focusing on the Halloween-related aspects of each one. From pranks to parties to pumpkin-heads ("it should rot off of my head in a month or two..."), here's the definitive* ranking of each The Office Halloween episode...
*not really, it's entirely subjective: make your own choices!
Happy watching.