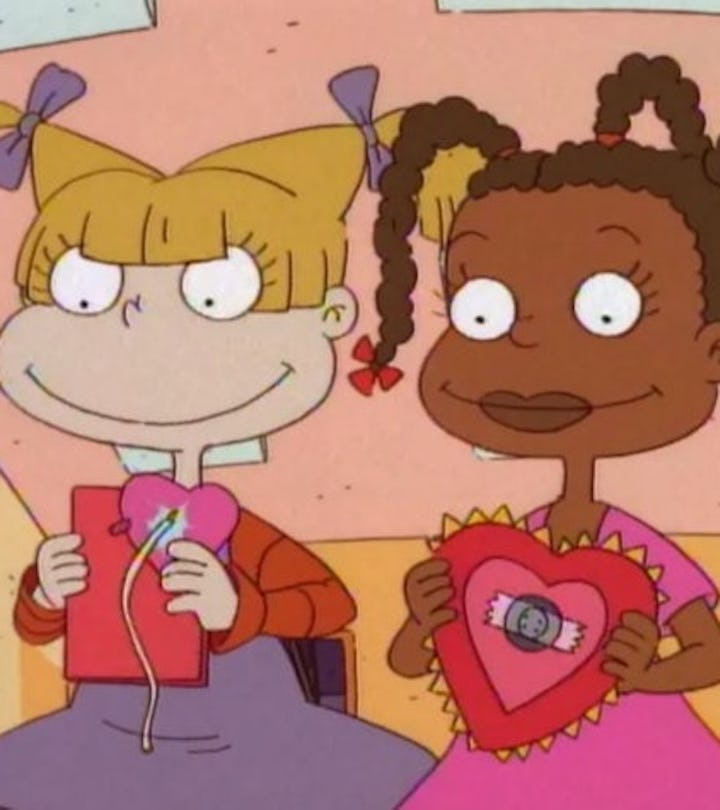 Paramount+
The Best Valentine's Day TV Episodes For Kids
Feel the love, hot-air chocolate balloons, and all!
Just like we have our go-to romance flicks, there are also Valentine's Day episodes for kids to tune into on Feb. 14. Of course, most kids aren't overly fond of the mushy romance that comes with the holiday. And while adults worry about the chaos of booking restaurants and babysitters, little ones may be more concerned with those cheesy, character-themed cards for their classmates and heart-shaped candy. Even so, many children's shows have celebrated Valentine's Day, or the overall love subject, with cute themed episodes.
Most of the episodes featured on this list deal with school crushes, family love, and platonic friendships. After all, how many best friends do you know that will make you a giant, edible chocolate balloon or bake you a massive cookie? There are also valuable lessons to learn such as the ultimate cure to a broken heart and the dos and don'ts of finding your dog a valentine. Also, who knew Arnold Shortman from Hey Arnold! could be such a Casanova? And no matter how mean the world could seem, there are some good people out there, lovely faces and all.
Read on for our list of the best, lovey-dovey kids' TV episodes for Valentine's Day.
No matter which episode, or how many, you choose to stream on Valentine's Day, don't forget to pair it with some heart-shaped candy.
This article was originally published on