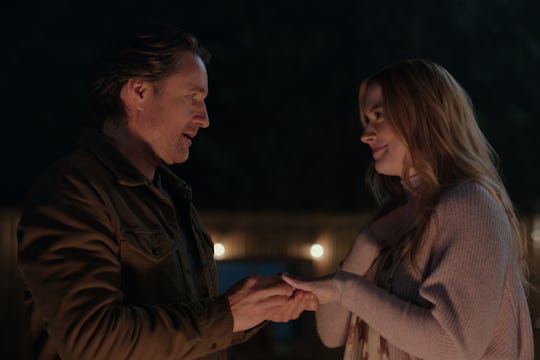 Netflix
Stunning Virgin River Filming Locations You Can Actually Visit
An argument could be made that the biggest star of Virgin River on Netflix is neither Melinda Monroe (Alexandra Breckenridge) or Jack Sheridan (Martin Henderson), but rather the town itself. Virgin River is a fictional small town full of intriguing characters meant to be set in northern California, and it's a stunner of a town. At once wild and bucolic, with rivers and walking trails and mountains and, perhaps best of all, perfect little log cabins set in the woods for a lovely newcomer hoping to make a fresh start in life, Virgin River is the stuff of our dreams. And while author Robyn Carr made the whole place up in the books she wrote, the actual Netflix series was filmed in real places. Real places you can actually visit, although you're going to need to make sure your passport is up to date.
The film locations for Virgin River are pretty much all dotted throughout the western province of British Columbia in Canada. A place that's easy enough to visit if you have that passport ready and even better news; the U.S. dollar is definitely in your favor. So get ready to visit all of these film locations for cheap.
Virgin River is the gift that keeps on giving. A lovely, emotional romantic series full of quirky characters shot in one of the most beautiful areas a person could imagine. I suggest heading out on a moms' getaway and tracking down all these sites for yourself.