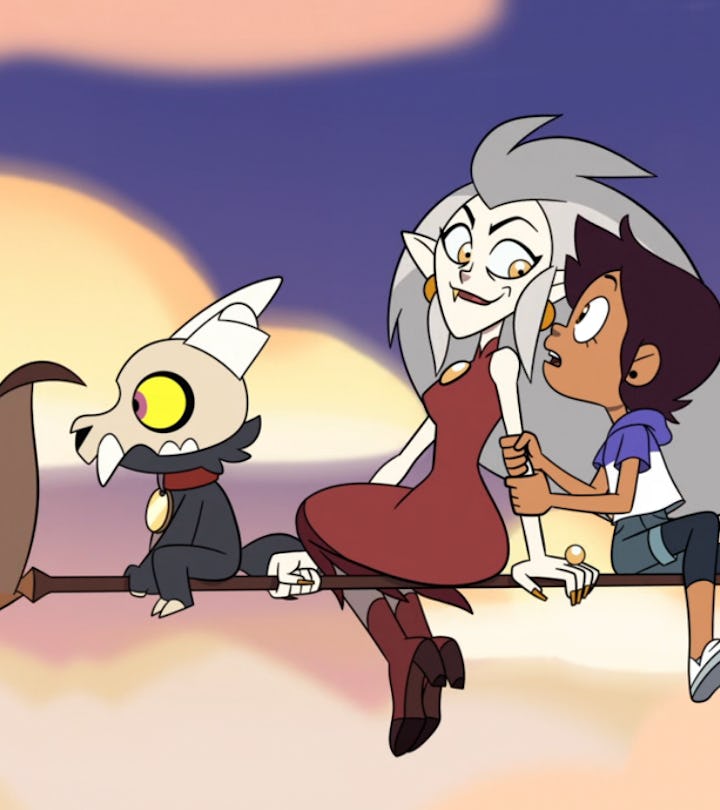 Disney+
15 Best TV Shows & Movies About Witches To Watch As A Family
Your little witch in training will love them!
Who doesn't love a good witch story? After all, they're always chock full of magic spells, inner power, strong women who DGAF about society's expectations, and self-discovery: what's not to love?! (And let's not forget rad witch fashion choices — black robes are supremely comfy and look good on everyone!) And while there's literally no bad time of the year to want to devour as much witchy content as human possible, during Halloween season, that urge is likely stronger than ever. That's why we've chosen now to present the best TV shows and movies about witches.
Thanks, perhaps, to the ongoing success of Harry Potter, we are living in a Golden Age of witch media. Movies, series, books, series and movies based on books: there's so. much. to. choose. from. You and your wee little witches will be sated until at least Halloween with everything available to stream. From new spins on witch tropes to the classic, child-hating witches of yore, movies to series with up to four seasons (perfect for chilly day marathon watching), we have you covered!
So grab your broom, boil up your favorite brew in your cauldron, and don your best pointy hat: we've got a lot of quality witchiness coming your way.
Happy Hexing!