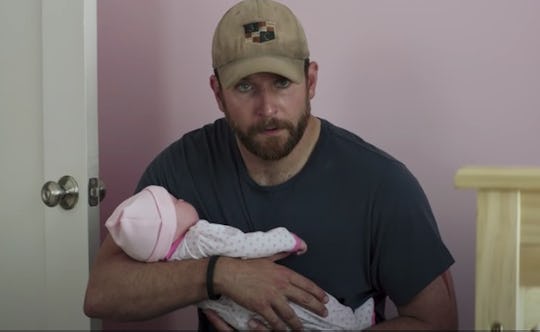 Warner Brothers Pictures
The Worst Fake Babies In The History Of Movies & TV
Sometimes Hollywood knocks it out of the park, sometimes it really does not.
In Hollywood, they say you should never work with children or animals, and any parent can tell you why trying to get a child to stick to a script and do exactly as they're told is just not going to work out the way you want. So it's really not surprising that, in many movies and TV shows, real babies are swapped for fake ones to make everything go more smoothly, quickly, and efficiently. And yet it would be disingenuous to say that animatronic, CGI, or puppet babies solve all of Hollywood's problems. Sometimes, said changeling can go horribly awry. We've rounded up the worst fake babies in movies and TV to prove our point.
To be perfectly fair, some of the "babies" on our list were meant to be sort of creepy. Others, however, were honest to goodness efforts to create a realistic human child that just fell horrible flat. Others are an eerie (or sort of hilarious) combination of the two. The end result is a sense of unsettled revulsion known colloquially as "the uncanny valley," a term used to describe the adverse emotional response we feel when presented with an object that looks almost perfectly human... but not quite. To wit, here are nine of our most egregious examples... 10 was just too much creepy for one day...
Now go hug your real, not creepy babies. You've earned it.