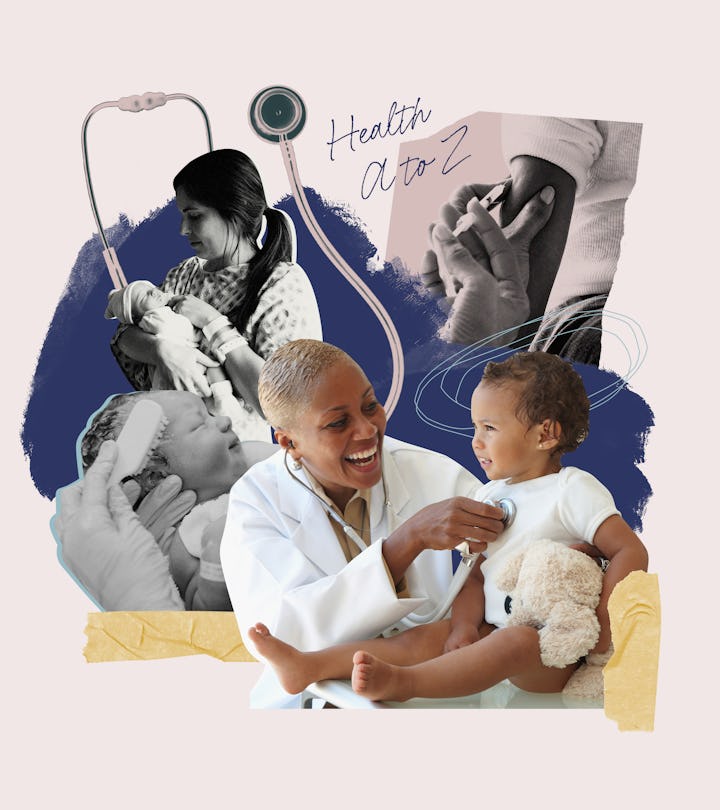 LWA/Dann Tardif, Artinun Prekmoung/EyeEm, Blend Images/Getty, Jakob Lagerstedt, Maria Manco/Stocksy
Health A to Z
The answers you need in the middle of the night.
One oft-overlooked side effect of becoming — or planning to become — a parent is the persistent need to Google all kinds of information, about all manner of things, at all hours of the day and night. Much has been written about babies not coming with instruction manuals; the things that happen to the bodies (and minds) of the people who make, birth, and feed the babies are also shrouded in mystery. It's often up to us to search out answers and expert advice, bit by bit, query by query.
In this age of information overload, this can be daunting. But ultimately, knowledge is power: it's fundamental to being the best advocate you can be not only for your child, but for yourself; and it's also often the key to feeling more calm and confident, whether you're a newly expectant mother or a seasoned parent. To help you navigate all of those middle-of-the night questions, we've created Romper's Health A-Z.
Below, you'll find all of our health and mental health stories, so you can easily find the expert advice and knowledge you're looking for. Our goal with every story, with every expert we call and every new study we parse, is to equip our readers with facts and research, unpacking recommendations so parents can apply that understanding to their specific needs and family. We are here to provide information without shaming; to uplift and to affirm the choices parents have to make every day.
Baby & Kid Health
Pregnancy Health
Fertility
Your Health
Your Mental Health
Obsessive Compulsive Disorder (OCD)