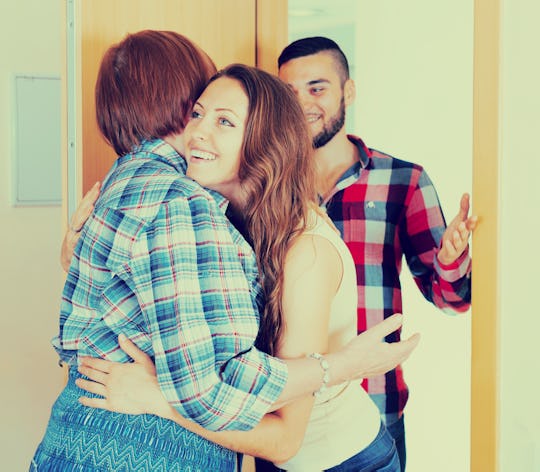 Fotolia
10 Ways To Survive The Holidays When You Definitely Don't Get Along With Your In-Laws
One of bonuses of flying solo during the holidays is, of course, that you don't have to deal with in-laws. I know, because I was in a romantic partnership for many years where I had a discordant relationship with my in-laws, and it added massive tension to holiday time. How to survive the holidays when you definitely don't get along with your in-laws requires a lot, and I mean a lot, of patience (and all the frigging goodwill you can summon).
There was nothing I could do to please my monster-in-law. Her favorite type of jab was the passive-aggressive slight, that usually required a minute or two of thought before I realized she was actually putting me down. Everything, from the food she served to the gifts she gave, were holiday-themed attempts to make me into a woman more "qualified" to be with her son. My self-esteem took a dip, and what's worse, my partner seemed oblivious to or unfazed by his mother's nasty attitude towards me. Things got so bad that I decided not to make the trip one year. That decision was disastrous for our relationship, as he took it as an affront to him and his roots. So, I was stuck between a rock and a hard place, because no matter how many therapy sessions I scheduled before the holidays, nothing I could do made this holiday hell any better. I chose to put my needs before the relationship's. Wise choice? Who knows.
Since then, I've learned a lot more about myself, which in turn helped me manage expectations of others. Although you can't ever control others around you, you can control how you deal with their negative vibes. Even if you're around in-laws you definitely don't get along with, you can still have a merry, happy, and (almost) stress-free holiday.