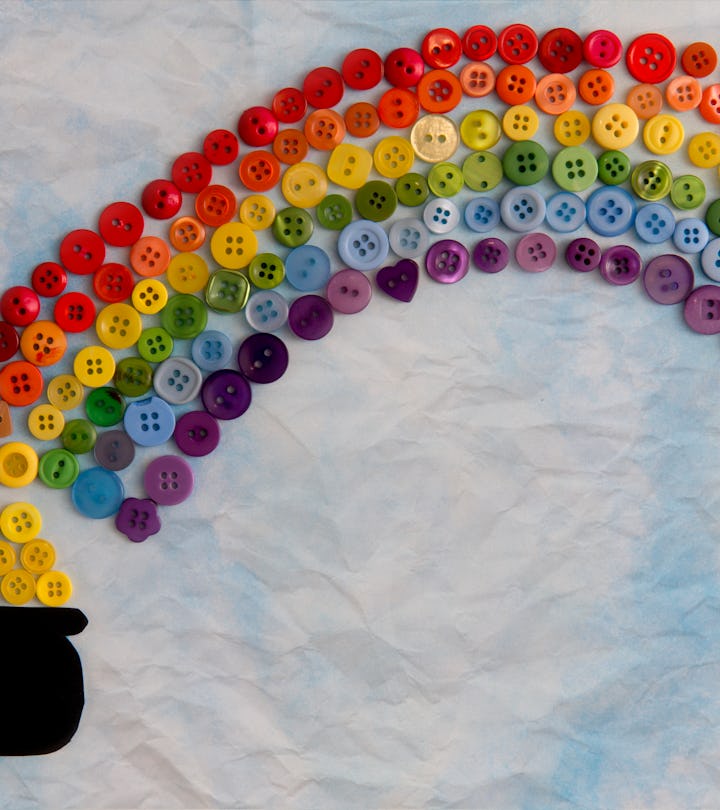 Lisa Stokes/Moment/Getty Images
11 Easy Leprechaun Pranks To Pull On Your Kids
We may receive a portion of sales if you purchase a product through a link in this article.
Leprechauns are known tricksters. And this time of year, many families have fun with that idea by playing pranks around the house and blaming the leprechauns. It's like Elf on the Shelf, but green. The idea is a pretty cute one, but it's fairly new to many parents out there, and not something seasoned parents want to spend too much effort on, so here's a list of leprechaun pranks to pull on your kids that are easy, quick, and don't require a ton of effort. Many of these ideas work best if you prep them the night before, but a lot of them can also be set up while they're at school.
Unlike the elves so popular at Christmastime, there is no stuffed leprechaun that your kids meet at the beginning of the season, warning them of hijinks to come. Oh no, leprechaun pranks are a thing of St. Patrick's Day, and St. Patty's day only, and you do not see hide nor hair of your tricky little sprite.
If your children are unfamiliar with leprechauns, you can begin with reading a St. Patrick's Day children's book like How To Catch A Leprechaun, which details the exploits of one of the little tricksters as he goes house to house, pranking families. It reads like a St. Patrick's Day version of The Night Before Christmas and your kids will undoubtedly love it, and want to read it every year. If you do read it, it's a good idea to follow some of the tricks that transpire in the pages — like gold coins everywhere, or green glitter in their shoes — to give your leprechaun some truth.
Whether your kid wakes up to an impressive explosion of St. Patrick's Day decorations in the morning of March 17 or they come across small, silly signs throughout the day that the leprechaun made a visit, these easy leprechaun tricks don't require much effort, but make a big impression.
This article was originally published on