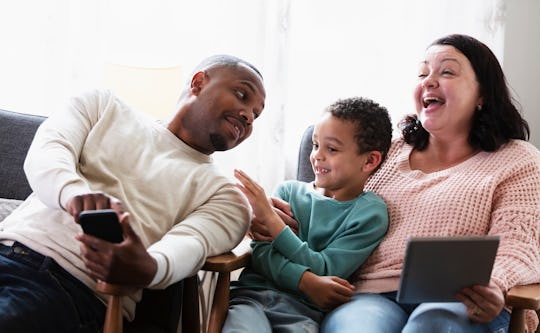 kali9/E+/Getty Images
Last-Minute Ideas For April Fools' Day Pranks
Because you've got to prank someone.
It happens to the best of us. March rolls to a close, and we're so excited by the warm weather, and it no longer feeling like the sun sets at noon, that we totally forget April Fools' Day is upon us. We wake up on April 1 completely unprepared for pranking… with no uncooked rice to leave in our husband's shoes. No fake rubber vomit to drape over our child's iPad. But do not despair! With these last-minute April Fool's Day jokes, there's still time to amuse and annoy your loved ones with some silly hijinks.
These simple, easy pranks take practically no effort at all. And when you're short on time, that's the ideal kind of prank. From swapping the sugar with the salt, or freezing someone's breakfast cereal, rest assured there are endless ways to ruin entire meals and make everyone sigh heavily!
A lot of today's April Fools' jokes have been relegated to online pranks, with companies releasing silly ads and tweets. (Remember when Amazon was going to ship thriller writer Patricia Cornwall to their customers?) But it might be fun to share with your kids some of the goofy, pre-Internet pranks of the past. They'll likely get a kick out of the BBC's 1957 joke, when a news program aired footage of people harvesting spaghetti from spaghetti from trees. Why not tell the kiddos about it over a spaghetti dinner on April 1? And then serve the whole family a chocolate cake that is actually an iced Cheerios box.
This article was originally published on