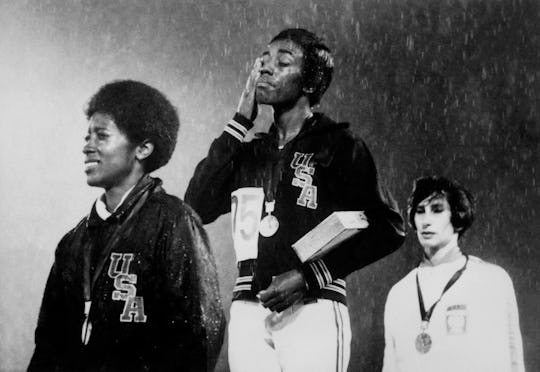 -/AFP/Getty Images
Notable Black History Month Figures Your Kids Aren't Hearing About In Class
There's more to talk about this month than you think.
February is Black History Month, but too often, there are too many notable Black history month figures your kids aren't hearing about in class. That's why it's so important to highlight some of these amazing people, because their words and deeds should not become casualties of the silences of history.
Growing up in white suburban America, I learned about Martin Luther King, Jr. and Harriet Tubman in history class, and LeVar Burton thanks to Reading Rainbow. That was basically it. We learned about why Black people were crucial in American history, but not about the people themselves. It was nothing less than an erasure of their lives and individuality. For instance, I didn't learn about Nat Turner and his brave rebellion, nor did we read the autobiography of Malcolm X. (Yet, there was an entire unit on Robert E. Lee, and another on President Johnson.) We never read a poem by Langston Hughes, or an essay by Audre Lorde. I didn't know who Henrietta Lacks was until I read the book The Immortal Life of Henrietta Lacks, even though we talked about her cells in biology. These amazing people are all deserving of their own immortality. They should be lauded and praised, taught in classrooms and spoken about at home.
This article was originally published on