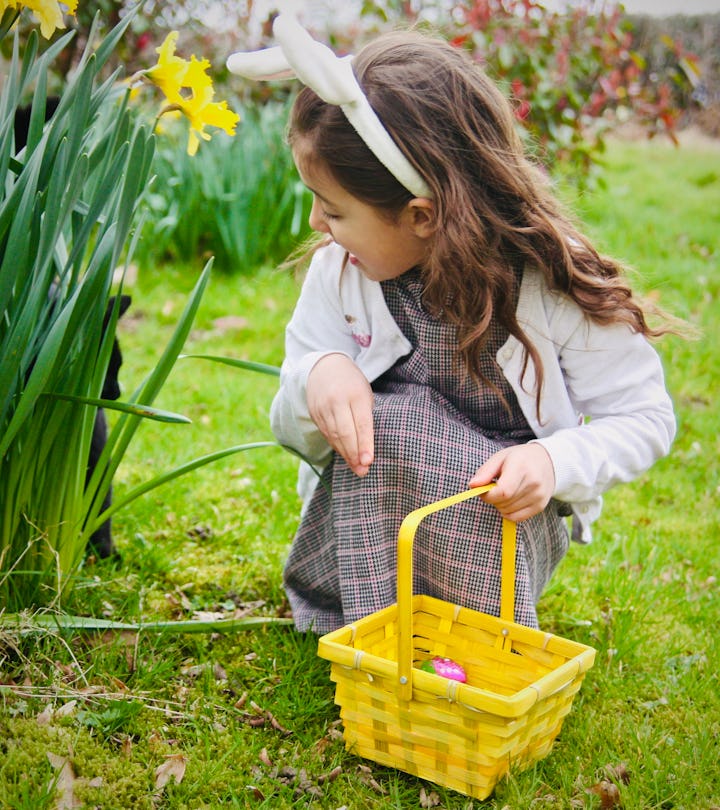 Alessandra Bucci/Moment/Getty Images
25 Places To Hide Easter Eggs Inside & Outside
Because your kids need a challenge.
If you were a child who celebrated Easter, you looked forward to two things: waking up to discover a basket of treats from the Easter bunny, and hunting for even more goodies in your family's Easter egg hunt. And whether your parents hid Easter eggs in the best places just for you, or all the adults in the family rallied together to hide eggs for you and your cousins, you probably remember the thrill of looking out over the front lawn and spotting all those colorful eggs waiting to be found.
So, naturally, you want to make some memories just like these with your own kids. If you're the grownup in charge now, you might be scratching your head and wondering how your parents and grandparents came up with new hiding places for all these eggs each year. It's not easy to find new and creative spots and, let's be real, the best places to hide Easter eggs never include "in the corner." The good news is, with a little creativity, you can switch things up enough to make your annual hunt even more fun.
No matter what kind or how many eggs you're hiding, you should start planning your Easter egg hunt a week or so before Easter. You don't need to plan exactly where each egg will go at that point, but deciding what type of eggs you're going to hide, how many will be hidden, and, if necessary, what you're going to put in your plastic eggs, will help the hunt run smoothly. (And if you're hiding real eggs, maybe make a little map or list of where they're all hidden so you don't have a stinky one left outside in a few days.)
After the prep is done, it's time to hide! The kids (or adults, no judgment) searching for the eggs will surely thank you.
This article was originally published on