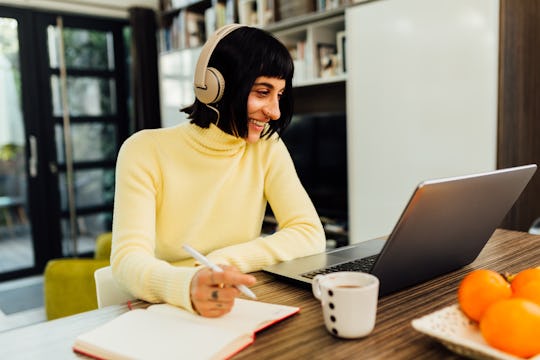 Brothers91/E+/Getty Images
15 Tax Season Memes To Get You Through All Those W-2s
Because seriously, we just want that refund already.
Love it or hate it, Tax Day will be upon us very soon — April 15, to be exact. As shocking as it is, I am not one of those special humans who love math and taxes. I loathe taxes. I don't understand them, and really, I don't want to understand them. I much prefer to close my eyes, press a few buttons, and hope for the best while I scroll through entertaining tax memes to get me through the struggle of tax season.
Whether you're single or married, have one job or multiple jobs, doing your taxes is the kind of soul-sucking event that you really need some support to endure. And it's even worse if you wait until the last possible minute to file them, like Tax Day.
However, don't fret, my stressed-out friends. I'm here to provide you with all the entertainment you need while you're frantically filling out your dreaded W-2s, your awful 1099s, and cursing the day income tax was born. Tax season is brutal. Why not treat yourself to a little entertainment while you're sweating bullets? I mean, you're doing your duty as a citizen of our great nation, the least you can do is get a little giggle while you're at it.
This article was originally published on