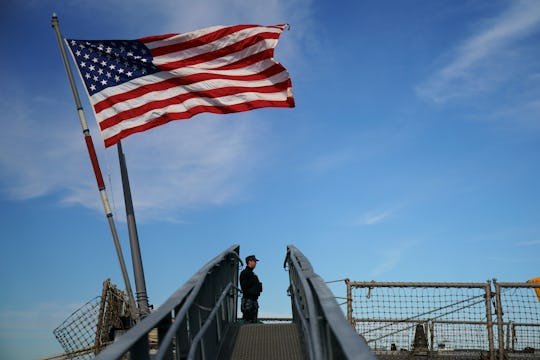 Drew Angerer/Getty Images News/Getty Images
These Instagram Captions For Veterans Day Say It All
When "thank you for your service" doesn't feel like enough.
Veterans Day is upon us, and for many citizens, it's a time to show gratitude to our nation's armed forces, even if it's in a small way. A quick post on social media with the perfect Veterans Day Instagram caption may not feel like much of a thank you, but it's a nice way to show any vets in your network that you're thinking of their sacrifices today.
The U.S. Department of Veterans Affairs says there are currently around 19 million veterans living in the U.S., so chances are you know at least one, but probably more. Some you may get to hug and thank in person, and others may be best reached via the good old internet.
If you want to take your thanks offline and into the real world, there are so many ways you can impact the lives of veterans and soliders alike. You could donate to an organization supporting disabled veterans, building homes for unhoused vets, and so much more.
But hey, even if all you do today is share a message of gratitude online, that's something any vet will appreciate seeing as they scroll their feeds. So, time to choose the perfect Veterans Day Instagram caption for the job.
So, what will your Veterans Day Instagram caption say? No matter what you choose, the veterans in your life will be glad to know you're thinking of them today.
This article was originally published on