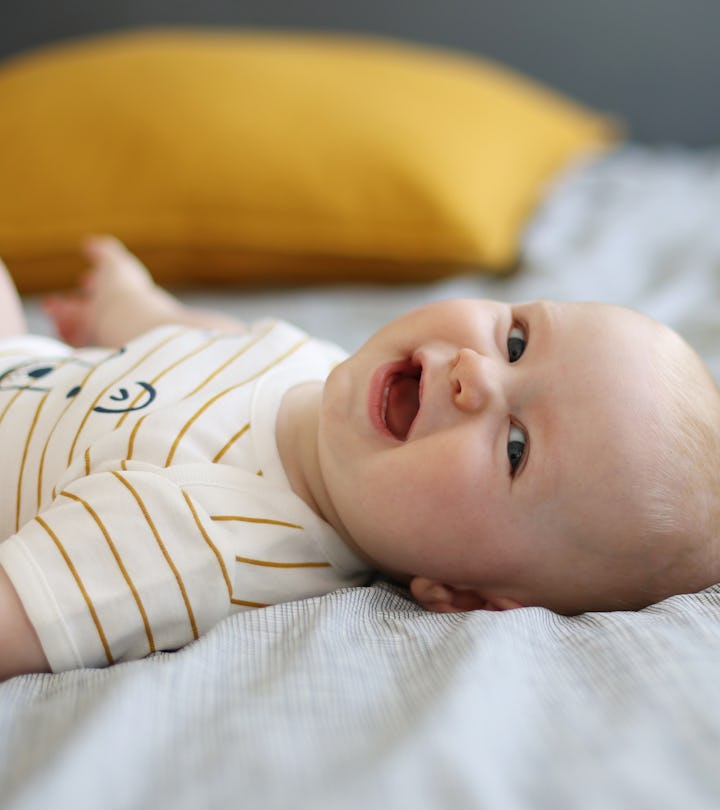 Catherine Delahaye/DigitalVision/Getty Images
30 Marvelous Baby Boy Names That Start With "M"
From Max to Milo, these baby names are anything but mundane.
Naming a baby is a huge decision, and one that deserves plenty of attention. Whether you want a baby name that's one-of-a-kind, one that has a particularly meaningful significance for your family, or something truly timeless, this list of baby boy names that start with "M" has it all. From modern to macho to majorly magical, glancing through all of the boy names that start with "M" is a solid jumping off point to the baby name conversation for newbie parents and second (or third, or fourth) timers alike.
As this list so clearly shows, there is truly no shortage of marvelous "M" names for boys to choose from. Learn the meaning behind traditional monikers like Matthew, Michael, and Mark (and why these popular names are unlikely to go anywhere anytime soon), or take a gander at more unique, trendy "M" choices for boys like Major, Malik, and Mercer. There are even a few unisex name options to take a look at, like Morgan and Mason, if you're in the market for a name that could work regardless of the gender of your baby. Also included are surnames like Meyer and Morton that could be idea choices for a really stand-out first name. Though this list of "M" boy names is far from exhaustive, it has plenty of interesting options if you're looking for baby name inspiration.
Of all of these marvelous, magical boy names that start with "M" to choose from, you're sure to find the perfect fit for your soon-to-be main man.