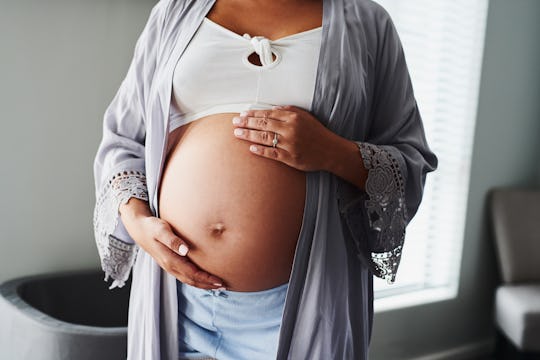 Adene Sanchez/E+/Getty Images
9 Signs Your Baby Is Coming Early, So Get Ready
Start packing your hospital bag.
About six months into my pregnancy with my first child, I just knew my baby was going to be born before his due date (which happened to be Halloween). When I would share my prediction with other mothers, they would toss their head back and laugh, claiming first-time mothers rarely go into labor early. They said I should expect to go past my due date and deal with it. I know that having a gut feeling doesn't count as one of the legitimate signs your baby is coming early, but there must be something to it since my baby was, in fact, born two weeks earlier than expected.
Looking back, I experienced more than one symptom of early labor, but at the time I didn't know there was a connection. It turns out this isn't uncommon. "Preterm contractions can be hard to detect, since for many people they seem like a common pregnancy backache or mild cramping that seems harmless," obstetric nurse Juliana Parker, RN, tells Romper
For veteran moms, the most obvious sign (and biggest risk factor) that baby might come early is a previous preterm delivery. After delivering my first son two weeks earlier than expected, I made sure to be prepared for the unexpected when I found out I was pregnant with baby number two. This meant my hospital bag was packed and ready to go in the first trimester, which worked out great since my second baby arrived three weeks early.
Whether or not you have a sneaking suspicion that your little one will make their way into the world before the calendar predicts, see if you are experiencing any of these seven signs baby is coming before their due date, so you can get ready as well.
Any of these signs could mean your baby is just too excited to meet you to wait for their due date. So get ready to "nest" away, because here comes the little one.
Experts:
Juliana Parker, RN, registered nurse at Accel OB Partners in Care
Brittany Noel Robles, M.D., obstetrician and gynecologist and certified personal trainer specializing in postpartum
Dr. Kerry-Anne Perkins, MD, board-certified OB/GYN
This article was originally published on