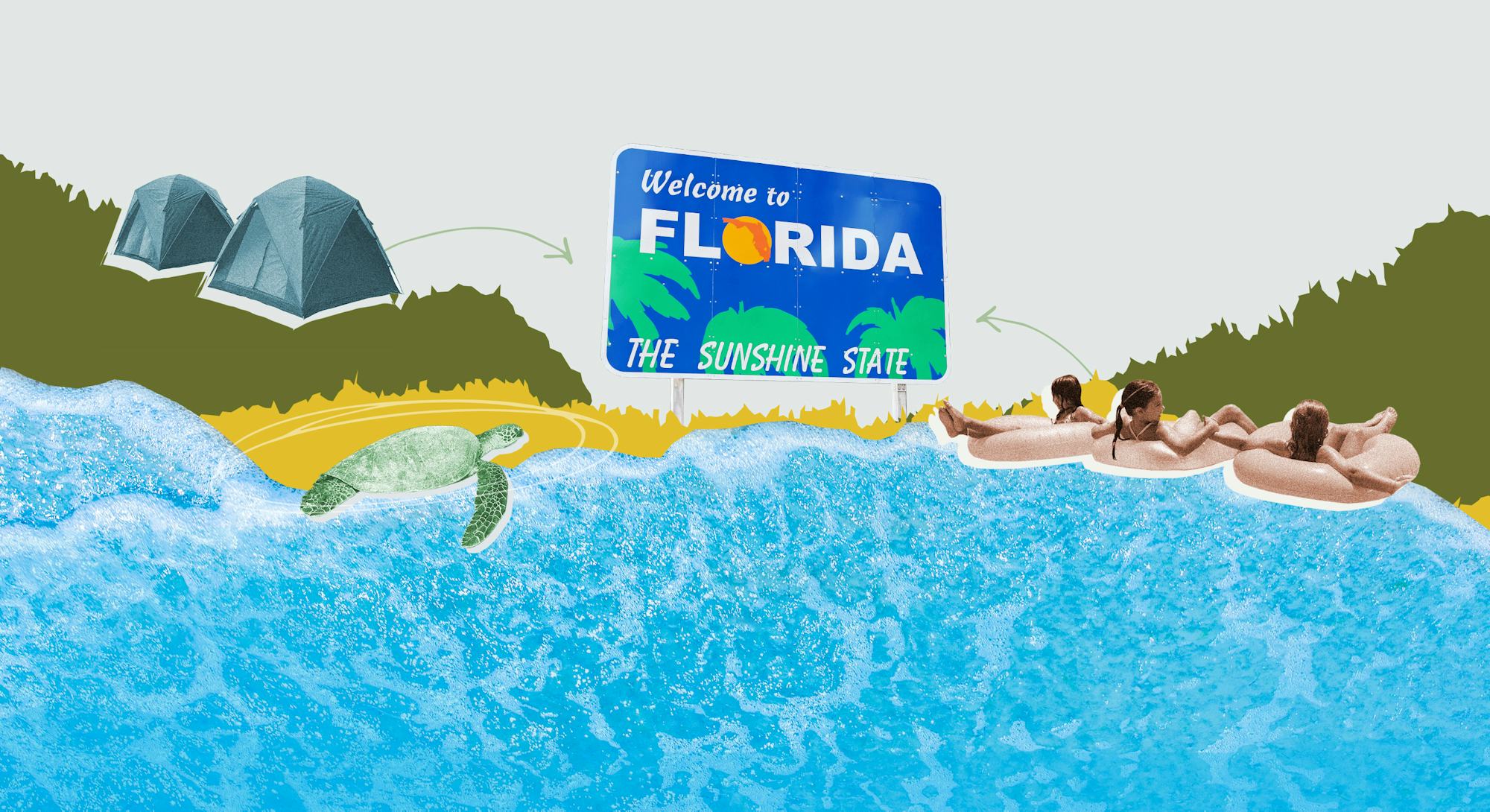 8 Florida Vacation Destinations Your Family Will Never Forget
Florida is an adventure-filled destination for families with children, of all ages. With historic national parks, engaging museums, and natural landscapes that awe and excite kids and adults alike, Florida is a picture-perfect place to kick back and relax — or to pack your calendar with exciting activities. Whether you're planning a week-long spring break visit, a weekend getaway, or a summertime road trip, Florida is just the best. Here are eight must-see family-friendly stops for your next Florida vacation.
Visit Everglades National Park
The Florida Everglades, a World Heritage Site, is a 1.5-million-acre wetlands preserve stretching across the southern part of the state. Full of mangroves, marshes, and flatwoods, it's an incredible place to see wildlife, including the Florida panther and the leatherback turtle. Take a flat-bottom airboat tour to see alligators or bike along the Gator Trail with your kiddos.
Learn about rocket launches at the Kennedy Space Center
One of NASA's ten field centers is in Merritt Island, where space fans can actually see rocket launches if they time their trips correctly. But even if you don't watch liftoff, your little ones can still take in the magic of science by walking through the Rocket Garden where historic rockets loom, meeting real-live astronauts, and blasting off in astronaut training simulators.
Go back in time at the Flagler Museum
History fans will adore seeing this Gilded Age mansion in Palm Beach, which is a National Historic Landmark and houses old-timey jewelry, board games, silver, and clothing.
Go beach camping
Watch the stars come out at one of Florida's 900 campgrounds, many of which are on the beach, sheltered behind sand dunes. Pack up your tent or rent an RV and enjoy the sound of waves crashing as you tell stories under the vast night sky. Check out Biscayne National Park, Long Key State Park, or the Florida Keys.
Watch the manatees at Manatee Lagoon
The Manatee Lagoon in West Palm Beach is a 16,000-square foot center where visitors can observe (for free) real-live manatees in their natural habitat and learn about the majestic creatures during "lagoonside chats" with "Manatee masters." Little ones can also enjoy weekly storyteller sessions about the various wildlife that live in the Lake Worth Lagoon.
Go tubing at Kelly Park
Kelly Park, with one of the most popular springs in Florida, has a natural lazy river, ideal for family-friendly tubing. With its slow speeds, kids of all ages can enjoy the run. (You can go hiking, picnicking, and camping here, too.) But if you plan to tube, plan ahead: The park doesn't have its own tube rentals, so bring your own or pick one up at the rental office down the road before entering the park.
Snorkel at Biscayne National Park
Most of Biscayne National Park is underwater, and is full of coral reefs that the park service is actively trying to preserve. See the wonders below sea level while snorkeling and learn all about the different ecosystems at the park's information center. With Biscayne Bay's shallow waters and out-of-this world tropical sights, it's a stunning place to see.
Ride horseback on the beach
Spend time with a trusted trail horse along the shores of Amelia Island State Park, where you can ride on the beach. The trail will lead you through a maritime hammock forest before sending you through beautiful sand dunes, full of sandpipers. You may just see a dolphin or two cavorting the waves.
So what are you waiting for? Book your Florida family vacation now.
This feature is sponsored by VISIT FLORIDA.