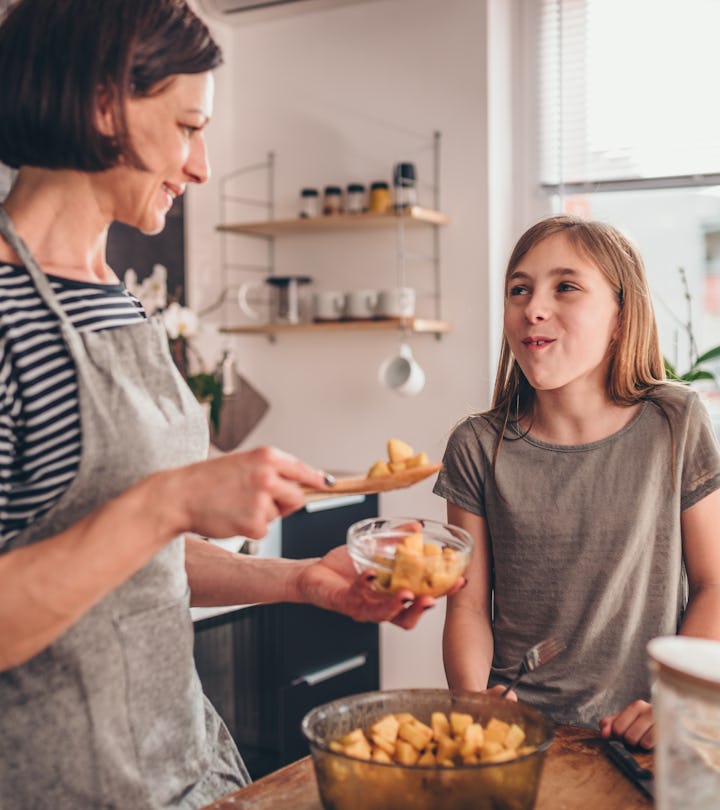 Shutterstock
31 Sweet & Savory Apple Recipes To Make This Fall
Autumn comes with beautifully colored leaves, chilly temperatures, and some truly delicious food. Cozy fall favorites are some of the best things about the season: think all things pumpkin spice, soups galore, and, of course, apples. Apples are in season through November, and these sweet, tangy fruits are versatile enough to be cooked into a wide variety of recipes without ever seeming boring or repetitive. Just remember: there's are apple recipes beyond the classics like apple pie or apple crisp, and the fall months are the perfect time to explore them all.
This crisp fruit is pretty much perfect when baked into a pie, a cake, or a flaky pastry. You can chop apples up into tiny pieces and add them to muffins or pancakes, or you can sauté them with cinnamon for a warm oatmeal. You can also slice them up and add them to a pork dish for the perfect balance of salty and sweet, or pair them with cheese for a snack or meal. The options are pretty much endless when it comes to apples.
Below are some of the best apple recipes for sweet and savory fans, and you'll definitely want to bookmark all of them to make them through fall and winter.
Whether you want something sweet, something savory, something to take to a party, or something to serve for dinner, these apple recipes have you covered for all the fall flavors.
This article was originally published on