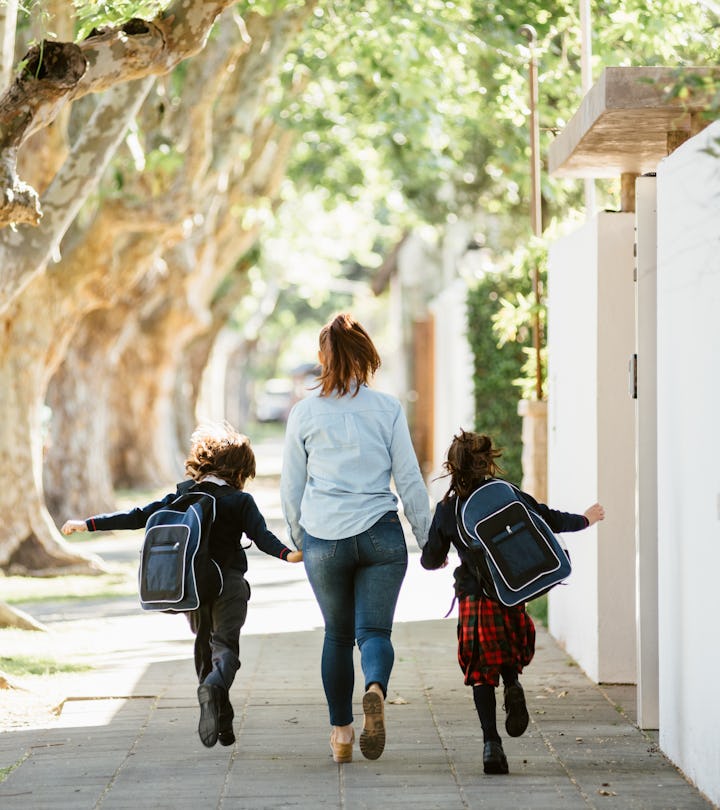 ferrantraite/E+/Getty Images
21 Back-To-School Instagram Captions For All The Feels
Because you know you'll want to share this moment.
Whether you're happy or sad, prepared or not, it's almost that time for the kids to head back to school. You might be absolutely dreading the day you drop off your little one. You might be counting down the seconds until you can get them out of your hair for a full day. Or, more likely, you probably have moments of both. And what better way to capture these emotions than with a great Instagram post? Here are 21 back-to-school Instagram captions, so you can post a fabulous one in between supply shopping and meet-the-teacher open houses.
The cool thing about Instagram — and any social media, for that matter — is that you can look back at it as a scrapbook of your most important moments. While I personally love checking out the cherished wedding photos I've shared on my account, I'm always more intrigued by the caption I've paired with it. Those one or two (or 10) sentences under a photo are a perfect little snapshot of how you were feeling at that moment in time — feelings that are often forgotten or diluted as life goes on. To anyone who says, "It's just a caption," I respond, "no, it's my diary entry."
So, if you're feeling sappy, sassy, nostalgic, or relieved, one of these will help you document it perfectly — or get those wheels turning and inspire an original.
Whether you're just happy the kids are finally out of your hair, or feeling the inevitable ache of knowing that your kid is growing up so fast, these 21 back-to-school Instagram captions capture all the feelings that this time of year brings.
This article was originally published on