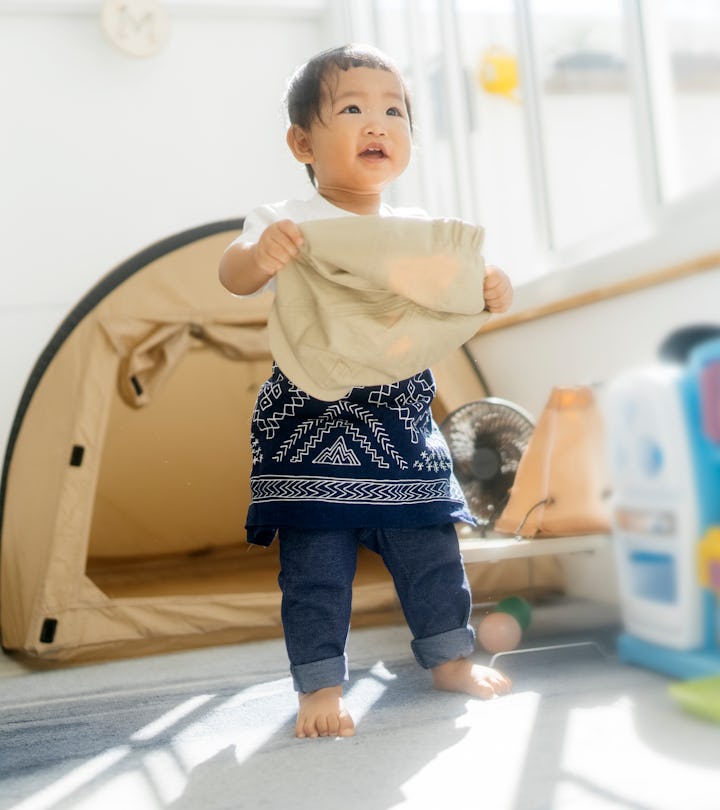 skaman306/Moment/Getty Images
32 Perfect Gifts For 1-Year-Olds, From Books To Ball Pits
Make them smile and hit their developmental milestones with these age-appropriate gifts.
When a baby turns 1 year old, it feels like they enter a gray area between being an infant and a toddler. That makes choosing the best gifts for 1-year-old kids a bit challenging. But if you do a little research on what kids this age are developing, you can choose gifts that will hold their attention, are safe, and will help them hit their physical and cognitive developmental milestones. (And if the toddler you're shopping for is a little older than 12 months, there are tons of great gifts for 18-month-olds that cater to their wants and needs.)
What to consider before shopping for gifts for 1-year-olds
Not only are 1-year-olds part baby, part little kid, but they can vary from child to child pretty vastly. Some are walking to and fro and others are still working up to their first steps. Some are confidently saying a handful of words and others haven't yet decided what that magical first word might be. So, even if you know a 1-year-old, you may still have no idea what to buy another.
Play social games with you, like pat-a-cake
Call their parents mama, dada, or another special name
Put something in a container
Look for items you hide, like a toy under a blanket
Pull up to stand and walk holding onto furniture
Pick up small items with their thumb and forefinger
So, if you're in the market for the best toys and gifts for 1-year-olds, whether it's for your own child or a little one you love, these presents will delight toddlers and parents alike.
We may receive a portion of sales if you purchase a product through a link in this article.
Whether you're buying a gift for your own child or choosing something for a little one you know, this list should guide you in the right direction. Happy shopping (and playing with whatever you pick out).