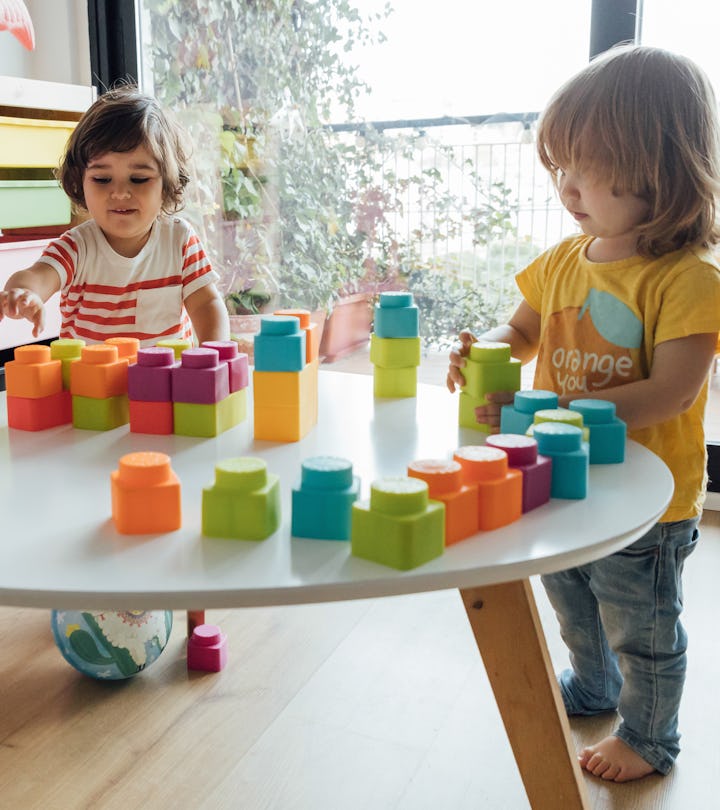 Manu Vega/Moment/Getty Images
34 Great Gifts For 2-Year-Olds
You'll find more than just noisy toys on this list.
Toddlerhood is arguably one of the most fun, but challenging, phases of development for kids and parents. A 2-year-old can usually have just as much fun playing with a learning toy that lights up and makes noise as they can playing with the cardboard box it comes in. The best gifts for 2-year-olds range from simple puzzles to ride-on toys and everything in between.
What to consider before shopping for 2-year-olds
When shopping for a gift for a 2-year-old, consider the longevity and amount of use they'll get from the gift. Is it a toy that they'll outgrow or lose interest in a few months from now or will they enjoy it even more as they grow?
Consider the age-appropriateness of each 2-year-old gift option. Look for toys that are equal parts engaging and educational, so they'll hold a toddler's attention, but they can also learn while they play.
Gifts that are intended to grow with the child are also top contenders. A sturdy scooter that a 2-year-old can sit on and scoot for a while and then eventually learn to stand and ride will be fun for years to come.
If you're looking for the best gifts for 2-year-olds, you've come to the right place. This list is full of fun choices for this active age group that you can order on Amazon and have shipped right to your doorstep.
We may receive a portion of sales if you purchase a product through a link in this article.
Shopping for the best gift for a 2-year-old can be fun, but it can also be a challenge. Accomplish the task with this list of the top gifts for 2-year-olds in hand and you really can't go wrong.
This article was originally published on