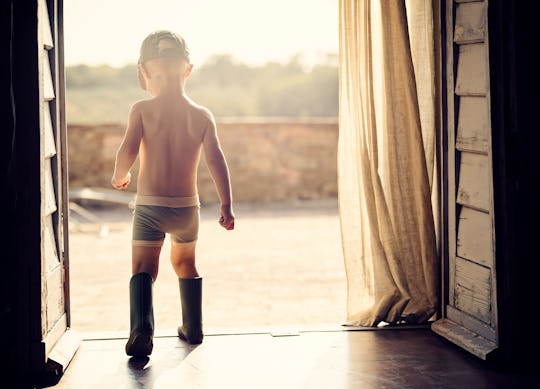 mrs/Moment/Getty Images
These Are The Best Underwear Brands For Kids, Moms Say
The leap from diapers to underwear is a big one for any child to make. There's the drama of potty training, followed by the newfound freedom of a child who can use the toilet by themselves. But in between, the less discussed matter is finding the best underwear brands for children.
In those early days of independent lou usage, kids might require, well, a little extra absorption. Who hasn't had a plastic bag of wet clothes handed to them at the end of the day by a daycare worker or nanny? Accidents happen. But finding underwear that will make kids feel comfortable and confident doesn't end after they get their bladder under control.
Soft fabrics that don't pinch are preferred. And, depending on the child, the design of the undies is critical too. Some kids like briefs while others boxer briefs, some prefer plain, others want super heroes and daffodils on their underoos. So where can you find all that in one package? Romper reached out to experts (that'd be parents) to find out. Here are their choices for the best in bottom protection, featuring gentle cuts, smart design, and the very softest fabrics, you know, just like you'd want to wear.
We only include products that have been independently selected by Romper's editorial team. However, we may receive a portion of sales if you purchase a product through a link in this article.
Children's underwear shopping need not be a drag. Explore these best undewear brands for kids and you'll find the perfect fit.