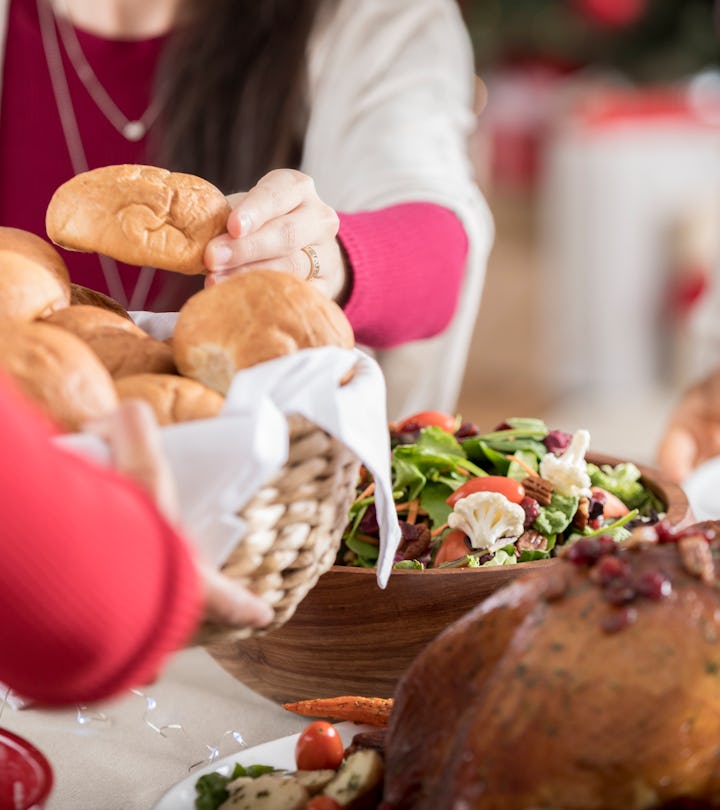 SDI Productions/E+/Getty Images
The 12 Best Store-Bought Bread Rolls For Your Holiday Table
They're an easy, delicious win.
Even if you bake your own bread regularly, it's a chore you might not have time for around the holidays. Between the pie crust and the cookies and the turkey brine, there are only so many things you can make from scratch. But there are plenty of ways to make store-bought bread your own, especially once you find the best brands. So as the Thanksgiving comes up, you'll want to know the best store-bought dinner rolls available for your family dinner.
The best rolls serve different purposes. You'll want a crusty roll if you're looking to sop up mussel broth at the bottom of a bowl, and it's nice to have a par-cooked roll if you're wanting something hot and fresh. If you're serving sandwiches or sliders, a soft bun is heavenly. One of the easiest store-bought rolls to use is the frozen variety. They're perfect to use for adapting into pepperoni rolls or monkey bread, and they're amazing stuffed with cheese or baked into breadsticks. Although there are plenty of easy Thanksgiving recipes out there, getting the rolls just right is probably the simplest part of the holiday cooking. When it comes to entertaining for the holidays, fresh, hot rolls just make it a party.
We may receive a portion of sales if you purchase a product through a link in this article.
Make your Thanksgiving meal special with these delicious store-bought dinner rolls that taste as good as the homemade variety.
This article was originally published on