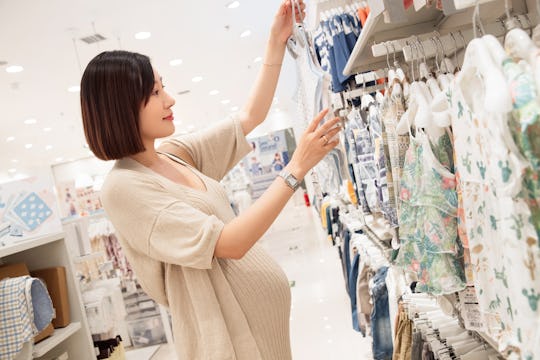 ViewStock/View Stock/Getty Images
Try These Buy Buy Baby Hacks For Your Next Shopping Trip
Seriously, baby gear is expensive.
Shopping for a new baby can be overwhelming for new parents, but a one-stop-shop like Buy Buy Baby can totally save your sanity. They carry nearly everything you could ever need — and plenty you never knew you needed. These Buy Buy Baby hacks that every mom needs to know can help lessen the chaos of shopping for your baby, streamline your experience, and best of all, save you some serious cash.
Buy Buy Baby is like a magical wonderland filled with anything and everything you'll need to get through your child's first few years of life. From big-ticket items like cribs and strollers to everyday essentials like diapers and wipes, you'll find it all right on their jam-packed shelves. Whether you're just discovering the wonders of Buy Buy Baby or you're a seasoned vet, there are tips and tricks to shopping that wondrous cavern of baby products that you simply need to know. Because if you're paying full price at Buy Buy Baby, you're doing it wrong.
Rather than spending all of your extra cash on amazing (but expensive) things for your baby, why not dial into the following Buy Buy Baby hacks and save yourself a ridiculous amount of money in the process? Put all that money you've saved into your babe's college fund. Or just buy yourself a glass of wine, because after artfully navigating the world of Buy Buy Baby, you deserve it.
This article was originally published on